Uncle Sam poised to OK AT&T DirecTV gobble
FCC, DoJ both said to be nearing approval on mega-merger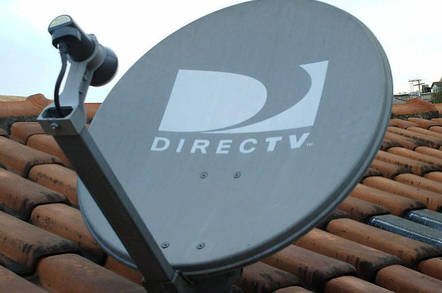 AT&T's $48.5bn acquisition of DirecTV looks to be heading toward approval by the US government.
Both the US Department of Justice (DOJ) and the Federal Communications Commission (FCC) are expected to sign off on the deal as soon as next week.
Bloomberg cited a DOJ source familiar with the matter in reporting that approval for the deal has been cleared by investigators and is only awaiting approval by leadership.
Meanwhile, Reuters claims that not only is the DOJ nearing approval, but the FCC is also preparing to issue its approval of the deal in the coming week.
The approval would reportedly carry conditions that AT&T agree to maintain discounted services for poor customers and will offer the choice of TV and broadband internet services as stand-alone options rather than mandatory bundles.
This follows an earlier report from the Wall Street Journal suggesting that the commission was leaning toward approving the merger.
Approval by the regulators would clear the way for AT&T to finalize its acquisition of DirecTV in the $48.5bn deal. The move would expand AT&T's reach in the US TV market by 20.41 million subscribers and in Latin America by 19.46 million. AT&T would also get DirecTV's $1.5bn per year NFL Sunday Ticket broadcast package.
The AT&T/DirecTV deal has not been without its detractors. NetFlix in particular has expressed concern that the deal will give AT&T enough market share to block off over-the-top streamers like itself from reaching customers. ®
Sponsored: Webcast: Build the next generation of your business in the public cloud