Speaking in Tech: Just slacking off and keeping things contained
Meanwhile, SCOTUS is getting it all wrong. Again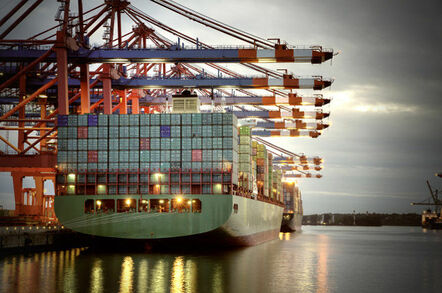 Podcast

Hosted by Greg Knieriemen, Ed Saipetch and Sarah Vela. This week, Sarah is on vacation while Eddie and Greg slack it off on Sheryl Sandberg, API copyrights and containers.
Our special guest this week is Chad Sakac, president, global systems engineering, EMC.
This week we discuss
(1:00) Ed's getting hitched
(3:05) Slacking with Slack
(8:42) Sheryl Sandberg's words of wisdom
(12:35) Supremes decline to rule on API copyrights
(17:10) FLASHBACK: Intel Pentium I
(18:20) Special guest Chad Sakac
(24:23) DockerCon, containers and buzzwords
(27:53) Containers vs Virtual Machines
(31:05) Containers vs PaaS
(36:25) Flocker fans
(39:00) Facts on refactoring apps
(42:10) Building object stores
(51:00) VMworld plans
Listen with the Reg player below, or download here.
Podcast Subscriber Links
Subscribe through iTunes
Subscribe through Google
Subscribe through Stitcher
Feed URL for other podcast tools – Juice, Zune, et cetera: http://nekkidtech.libsyn.com/rss