Samsung/Cheil merger goes on: Soz Elliot, not this time, says court
Court cock blocks corporate cock blocking attempt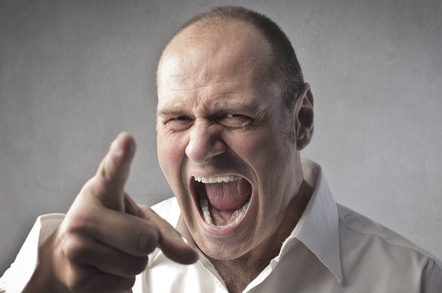 A court in South Korea has rejected an attempt by US activist fund Elliott Associates to overturn a merger between Samsung and Cheil Industries.
In May, Sammy announced its merger with fashion, leisure and construction biz Cheil Industries, a company in which the tech giant already owns a sizable stake.
But after recently becoming Sammy's third-biggest shareholder, Elliot wasted no time throwing its weight behind a court case to stop the deal.
The fund claimed the deal was "unlawful" and not in the interests of shareholders.
The move is intended to create a combined entity with revenues of £40bn by 2020, and has been viewed as bolstering the power of the probable heir apparent Lee Jae-yon, as power passes from his ailing father.
The fund, which has a reputation for getting what it wants, said in a statement: "While we are disappointed with the court's decision, we continue to believe that the proposed merger is neither fair nor in the best interests of Samsung C&T's shareholders."
"We note that the Court has not yet decided whether the wholly inappropriate sale of treasury shares by Samsung C&T to KCC in blatant support of the Proposed Merger is, as Elliott believes, unlawful."
In its best Arnold Schwarzenegger/Series 800 Terminator voice, it warned it will be back. "We will continue to seek to prevent the proposed merger from being consummated, and we urge all Samsung C&T shareholders to do the same." ®