Amazon enrages authors as it switches to 'pay-per-page' model
Good news for readers with short attention spans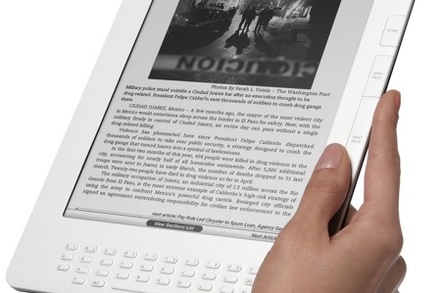 Amazon is switching to a "pay-per-page" royalties model for self-published Kindle authors, a move likely to be welcomed by all readers with attention deficit disorder.
From July 1 the amount an author earns will be determined by their share of total pages read, the company has said. It will affect self-published authors on the Kindle Unlimited and Kindle Owners' Lending Library.
In a blog post the cloudy firm said: "We're making this switch in response to great feedback we received from authors who asked us to better align payout with the length of books and how much customers read. Under the new payment method, you'll be paid for each page individual customers read of your book, the first time they read it," it said.
However, those authors who prefer to take a more "slow-burn" approach in their books aren't likely to get rich any time soon.
In fact, not everyone is happy with the move, with some taking to Twitter to moan about it:
Amazon to pay self-published authors on basis of how many pages are actually read. Because being an unknown writer isn't hard enough already

— John O'Farrell (@mrjohnofarrell) June 22, 2015
We need @taylorswift13 up in here. "Amazon to pay authors by page read on kindle" http://t.co/RE1Gg0lNk6

— Ana Díaz-Hernández (@ana_d_h) June 23, 2015
I really hope Amazon does not force all self-published authors into Kindle Unlimited so they can't sell their books either

— Louise Mensch (@LouiseMensch) June 23, 2015
Authors will continue to be paid through Kindle Unlimited and the Kindle Owners Lending Library. Amazon said it would continue to pay authors from a KDP Select Global Fund each month. ®
Sponsored: What next after Netezza?