Post-pub nosh neckfillers: Reader suggestions invited
Got a wobbly dining fave? Let us know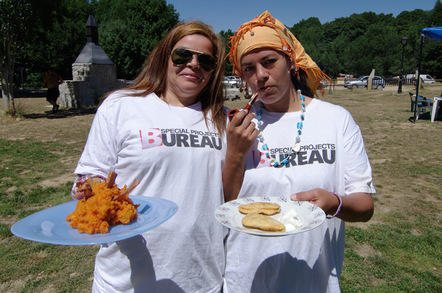 We at the post-pub nosh neckfiller team are drawing up a menu for the next batch of wobbly dining delicacies, and invite readers to suggest their faves for inclusion on the list.
As our alcohol-fuelled haute cuisine regulars know, since last November we've travelled the world in search of those recipes best suited to mitigating a robust night on the sauce, resulting in this mouth-watering roster:
It's impressive stuff, and we're obliged to those of you who suggested some of the above, based on first-hand experience of the world's finest booze-busting grub.
No doubt there are those who haven't yet shared their own particular preference, so if you have something particularly lip-smacking in mind, let us know in the comments or directly to me, right here, and we'll see what we can do. Over to you... ®
Bootnote
Before getting in touch, check that your suggestion hasn't already been covered in our original "post-pub nosh deathmatch" series, comprising:
Sponsored: What next after Netezza?