The oracle knows all. Not THAT Oracle, of course
Ask me anything ... just keep it short!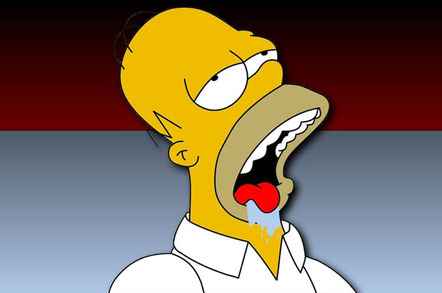 Something for the Weekend, Sir? We've reached the end of an extended, hot, steamy and sweaty session that has been going on practically non-stop for several days – just me and four willing young women. One of them suddenly sits up, looks into my eyes and whispers those magic words: "I have a quick question."
Oh lordy, here we go. It's almost five o'clock on the final day of a long and difficult software training course.
The late-spring weather improved as the week progressed and the lack of air conditioning in our windowless training room has left the five of us humourless, irritable, uncomfortable and – in my case – unpleasantly and very visibly damp under the arms.
As I hand out feedback forms and open the door symbolically "to let some air in" (ie. to show you the way out) and stress "take your time, there's no hurry" (ie. please leave as soon as possible), one of the delegates is still playing with the computer. This means she has further questions.
Don't get me wrong: questions are a good thing, and those that come at the very end of a training course are almost always the smartest and most pertinent. From a trainer's point of view, they are a pleasant relief after several days of trying to be a course outline completist. From a delegate's position, he or she can nab something extra to try out the next morning at work.
Personally, I have been lucky enough to be treated to two software courses during my six years of indentured servitude employment before turning freelance.
I have recounted my experience of one of these in a previous column for your amusement, during which a HOMAFT (horny middle-aged female trainer) taught me QuarkXPress through the medium of innuendo about blow jobs and ball-tickling.
The other course, taken in the late 1980s, was a straight-laced one-day classroom affair to teach 20 of us how to use Lotus 1-2-3. It was all run-of-the-mill until the end of the day when, as my fellow delegates filed out the room, I asked the trainer if he could show me what a macro was.
I remember distinctly how his face lit up. This was probably the fifth 'One-day Introduction to Lotus 1-2-3' course he had delivered that week, and now at last he was being given the chance to think on his feet and do something different. In five minutes, he showed me how to write an automated command sequence that would open (er ... I mean 'Retrieve') a spreadsheet, move a column of numbers, recalculate, save, print and close.
Just the basics, right? But it was the most valuable thing I'd learned all day.
"I have a quick question."
Ah yes, back to the present. I enjoy dealing with questions but not ones that claim to be "quick", as regular readers will be aware. Just because the question enjoys a measure of brevity doesn't mean the answer will. "Why?" is a quick question, for example, but the answer has foxed even the most verbose philosophers for millennia.
Tired and emotional by this time, and mentally calculating whether I could escape in time for the early train home, I was foolish enough to expect a query regarding keyboard shortcuts. Sure, I say, pray tell what ails you and allow Doctor Dabbs – the professor of power prescriptions – to make it better.
"What anti-virus utility should I get?"
Eh? The course we'd just finished had nothing at all to do with networking or computer security. She may as well have asked me what TV programmes to watch, where to go on holiday or whether her bum looked big in this. Man, I hate those bloody "quick questions".
Sponsored: Detecting cyber attacks as a small to medium business