Google spins up 'FREE, unlimited' cloud photo storage 4 years before ad giant nixes it
Prove us wrong, nerds, prove us wrong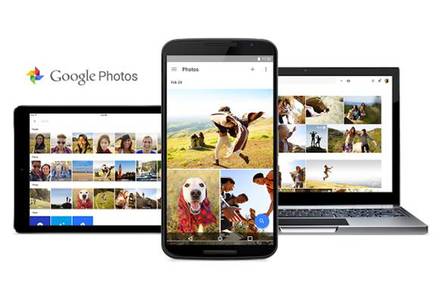 Google I/O Google has wheeled out a cloud-hosted photo storage service that, it hopes, will mean that embarrassing images from your past can be organized by computers so you don't have to.
The photo album software, available on Android and iOS from Thursday, slurps up all the photos on your mobile, and uploads them to a private archive online. You can also use a web browser to upload pics from your PC or Mac.
There's a size limit: 16-megapixel images and 1080p video is the maximum allowed for the free service, which offers otherwise unlimited storage capacity. Once uploaded, Google uses compression to save space on its servers.
If you don't want your visual memories tampered with, the original photos can be uploaded as .RAW or .TIFF files and stored as-is there in the cloud. Once the first 15GB of free Drive space is full, users must pay Google $10 a month for a terabyte of extra capacity.
So, in other words, you can have free unlimited storage space for photos and videos if they are compressed, or you can pay a monthly fee for 1TB of storage for uncompressed material. This is assuming the service survives the same axe that eventually fell on Google Code, Glass, Talk, Wave, etc – it probably will. Probably.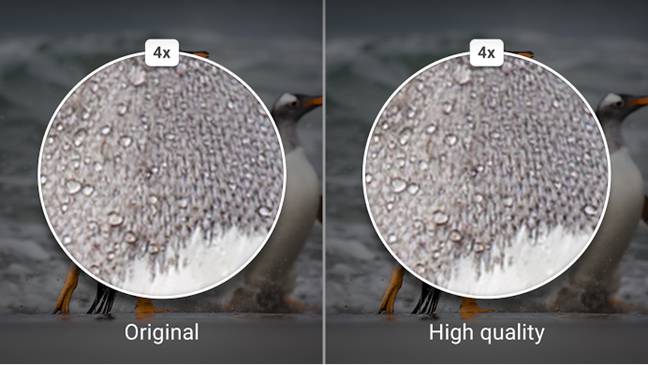 Google claims that its image compression software keeps quality high
Once uploaded, Google applies its machine-learning algorithms to the task of sorting out the images into groups. The application lists them in three categories: people, places, and things.
On the people side, Google's bots work out who the most significant folks are in your photo collection, and offers them up first. In a demonstration, Google claimed that its systems were good enough to correctly classify an 11-year-old girl over the years as she grew up into adulthood.
On the places category, Google taps into geolocation data stored within the photos to identify locations. If that data isn't there, its computers can identify at least 250,000 famous landmarks and extrapolate from that point.
As for the things category, Google will identify and group images and video around specific objects. In demonstrations these included cycling, food, and dogs – and in the latter case, the software is smart enough to identify different breeds of pup and glom them together.
Once you've got your photos uploaded, they can be shared with others using pretty much any commercial service. Rather than sending a full set of images or vids, you can also send a link to the images, and users have the option to block access to the link (and images) if the recipient "goes rogue," as Google put it.
The Photo app also allows users to manipulate images, add filters, create collages and mini-movies that mix video and still shots to music. Based on the demoes, the tools are useful but not groundbreaking.
The photos team stressed that this application is very much a work-in-progress [what isn't a beta at Google? – ed.] and more features will be added later, including multiple account image sharing and cleanup tools. Flickr execs (and their Yahoo! bosses) must be feeling a little nonplussed at the moment. ®
Sponsored: Detecting cyber attacks as a small to medium business