Twitch.tv: Clean your streams of titillating titty titles off our screens
But softcore is fine, so long as the ESRB approves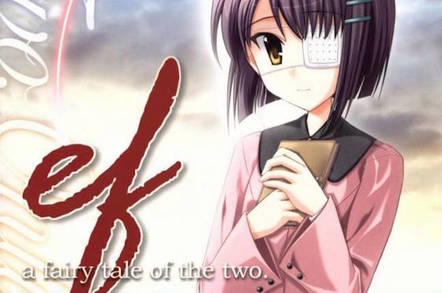 Gameplay broadcaster Twitch has banned users from streaming racy live video from "adult only" games.
An update to the Amazon-owned site's rules of conduct states titles with a US rating of "Adults Only" (AO) are no longer permitted for streaming. Games rated "Mature" and cleaned-up ports of AO games are still permitted, so Twitch hasn't outright stiffed bare flesh.
"If a game's US version is rated Adults Only by the ESRB, you should not broadcast that game on Twitch," the rules read.
"However, ESRB rated Mature versions of Adults Only titles are permitted for streaming, such as Mature versions of Grand Theft Auto: San Andreas and Fahrenheit: Indigo Prophecy."
It's not only the dangly bits that Twitch wants to crack down on. Gratuitous violence was also cited as a reason for its hard stance on blocking game streams.
AO-rated games are few and far between, as many retailers will not sell the titles: last year, just one title was given the rating (Ef: A Fairy Tale of the Two for Windows PCs), and the Twitch blockade will come down just before adults-only Hatred is due to be released. Developers often cut or censor the sex'n'gore enough to get an "M" rating from the ESRB before release.
Previously, Twitch ruled on whether to ban content on a case-by-case basis. The new rule institutes a blanket policy on what you can and can't stream to the masses. The site also has rules against gamers themselves stripping down mid-broadcast. ®
Sponsored: Becoming a Pragmatic Security Leader