Property developers face NBN build sting
Non-NBN fibre providers get competition leg-up in new housing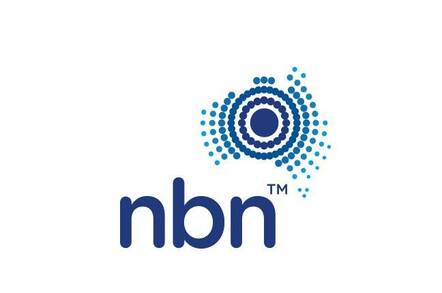 The federal government has moved to mollify the fibre operators left out in the cold by previous national broadband network (NBN) policy, re-writing the rules that apply to new property developments.
There will, however, be a sting for developers, since to preserve third parties' ability to compete, the NBN will no longer arrive free of charge.
Nor will alternative providers be able to tie new homes to a single retailer. NBN overbuild of existing infrastructure is to be avoided, the policy says, but only where the private provider offers wholesale-only, open access services that fulfil the "last resort" role.
The former government's original NBN policy made the publicly-owned provider the default for infrastructure build in developments over 100 lots.
That, and the fact that nbnTM provided its last-resort infrastructure at no charge, stalled business for providers like Opticomm and Pivit (named in the policy) and others.
From opposition, communications minister Malcolm Turnbull criticised this policy, leading to yesterday's announcement.
The full policy document (PDF) states:
Retailers will be charged AU$300 per end user for an NBN connection in a new development, something the government expects will be passed on to end users;
For each single-dwelling lot, developers will stump up $600 for "in-estate infrastructure";
For each unit in a new multi-dwelling premises, the in-estate infrastructure charge will be $400.
If backhaul is needed, it'll be a bigger sting (albeit amortised over a whole development): $500 of the first $1,000 that nbnTM has to spend on a per-lot basis, and if the fibre pull runs to more than $1,000 per lot, the developer will be hit with the whole of the remainder.
The Register notes that the "per-lot" qualification is important in this context: for a whole development, the policy document notes, the 50 per cent contribution could still run to hundreds of thousands of dollars across a whole development.
The trigger point for backhaul charges is "a backhaul extension of no more than one kilometre by route distance from an existing NBN Co development or transit infrastructure", the policy says.
To avoid the backhaul requirement stalling new developments, nbnTM is tasked with identifying alternative backhaul operators.
As the policy states, the company will "establish a process for identifying market demand for the provision of backhaul services on commercial terms to alternative network operators by 1 July 2015 with a view to bringing such services on stream as quickly as demand warrants and NBN Co's processes allow".
That could well put Telstra in the box seat for backhaul, since it's the only carrier with coverage to every exchange in the country. Metropolitan developments will fare better, with competing backhaul present in most exchanges.
The policy notes: "The Government sees these as interim measures pending a more definitive solution to the backhaul issue".
In yet another win for the alternative fibre operators, developers will be able to contract non-NBN companies to build infrastructure and, at an agreed price, transfer that infrastructure to nbnTM. ®
Sponsored: Detecting cyber attacks as a small to medium business