Western Australian government funds Pawsey supercomputing centre until 2021
Iron ore state splurges on Big Iron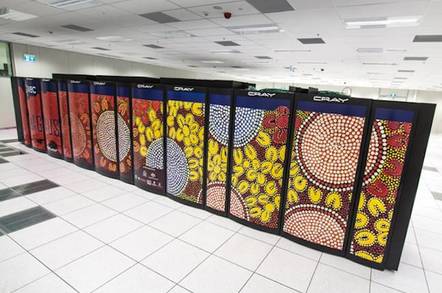 Scientific HPC fans in Australia will be breathing a sigh of relief that the Pawsey Supercomputing Centre has secured state government funding through to 2020-21.
The Western Australian government has announced the AU$21.6 million allocation in its 2015-16 budget, which will help keep Pawsey's supers sufficiently super for Australia's part in the Square Kilometre Array (SKA) contribution.
Science is, in general, feeling the pinch in the antipodes, under fire from austerity-loving anti-science governments.
The centre's joint venture partners – Curtin University, Edit Cowan University, Murdoch University, the University of Western Australia and the CSIRO – are expected to pitch operational funding for Pawsey.
While the SKA isn't Pawsey's only workload, it's the source of considerable prestige, but the HPC facility has irons in lots of fires: geoscience, climate science, marine science, chemistry and bioinformatics.
Magnus, the biggest of Pawsey's supers, Top-50-class Cray XC30 that went into service in November 2014 with 35,000-plus Haswell cores and 1,097 teraflops performance. ®