Unicode wonks are bringing home the BACON, as an emoji
At last, emoji kids and adults can all understand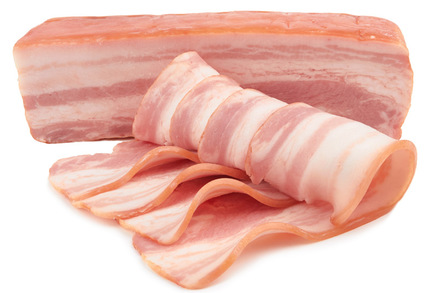 Want a bacon, avocado and cucumber salad? Next year, you'll be able to order it with emoji.
In among the po-faced work of setting standards, the Unicode Consortium is considering adding those three emoji to the character set – along with pregnancy, crossed fingers, a nauseated face, a clown and a cowboy, and a bunch of others.
Bacon gets character 1F953, avocado is 1F951, cucumber is 1F952, if you're serving it with a croissant you'll need 1F950, and if you're delivering it to the Artist Formerly Known as Prince you'll want 1F934.
Working out what it will look like to tell someone that serving that lot with duck (1F986) will make a pregnant woman (1F930) feel nauseous (1F922) will be left to the graphic designers out in vendor-land.
Some of the emoji are being considered so that the Unicode set is compatible with emoji on other platforms – for example, as the consortium's blog post notes, Yahoo Messenger has a face-with-cowboy-hat (1F920). Others are being considered to complete a gender pair (cue men's rights activists howling "why can't we have a pregnant man?).
And still others are on the list because of usage – rather like the Oxford English Dictionary recording "vape" because it's in use. Hence RTOFL – 1F923 – will join a bunch of other old-style 'net slang on the end-of-life list.
At least Unicode won't have to defend itself against the guardians of the emojisphere complaining that it's sanctioning "incorrect" usage.
Cucumber, they note, "could also be used to represent a pickle"; El Reg will refrain from expanding on that suggestion to any greater degree. ®
Sponsored: Becoming a Pragmatic Security Leader