Will YOU be living in a cardboard box under the motorway in five years?
One in four will be out of business, predicts ball-starer Huawei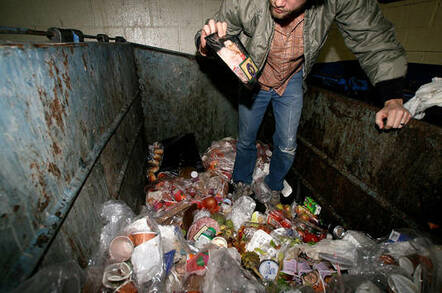 Chinese kit-maker Huawei reckons one in four resellers will be out of business inside the next half a decade, such is the dwindling shelf life for the classic man-in-the-middle model.
A report outlining the company's strategy predicted: "Within next five years, one fourth of the channels will disappear, and the remaining channels will have to transform themselves from a distribution type into a more competent type [of business]."
Those sticking to a "price-centric competition strategy" will lose out, it added. "The industry is undergoing a natural selection process in which only the fittest can survive."
A spokesman singled out IBM, Cisco and HP as relying too much on resellers and failing to customise services for their clients. Resellers account for 75 per cent of HP's sales and 90 per cent of Cisco's top line.
"If [vendors] rely on this model to do their business, in this competitive market, they may become extinct."
Under its latest 'Business-driven ICT Infrastructure' strategy Huawei plans to focus on hardware, while its partners of all types will focus on business "solutions" as part of a "co-innovate" partnership approach.
Solution selling is not new - even tech distributors realised this a couple of years back, so maybe it is Huawei that is playing catch up.
Pending partner recruitment at Huawei is intended to inject some life into its flagging European sales at its Enterprise business, which the company admittted some months back remained "tiny".
The tough words from Huawei are rather ironic given its failed efforts to build a reseller channel - just three years ago the company planned to build a legion of 1,000 across Europe.
"Recruiting resellers [has been difficult] due to our marketing and branding in specific markets and we need more time to attract resellers," Leon He, head of the Enterprise biz in Western Europe told El Chan.
To date, sales at Huawei Enterprise in Europe were largely transacted by the direct sales force, and He admitted that it will need to "adapt ourself with a partner-centred model."
Box shifters might not have a bright future, HP said as much at its Global Partner Conference in March, but many companies out there already have a managed services on the side. ®
Sponsored: Becoming a Pragmatic Security Leader