Spotify smashing new media paradigms with something called 'video'
Swede streamer was once all about the music, man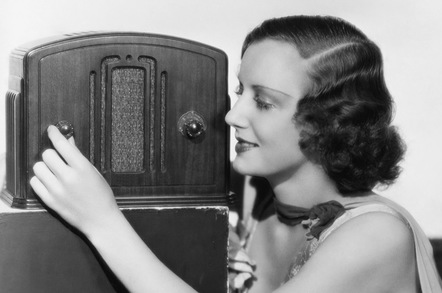 Streaming music pioneer Spotify wants to broaden its appeal beyond music buffs by incorporating podcasts, video, and Pandora-style personal "radio stations" into its music service.
The enhanced Spotify was unveiled yesterday. The BBC is one of several media partners offering video, along with Vice News, Comedy Central and the inevitable bite-sized, feel-good TED Talks.
CEO Daniel Ek promised you'll be grateful for its algorithms. "Recommendations will adapt over time to fit your taste and mood," he said.
As an example, if you're jogging then Spotify will match a tune with your running pace.
Critics were skeptical about the sideways move, pointing out that more time watching TED means a lower payout for musicians:
Spotify is banking on Spotify users wanting to use it for YouTube and Buzz Feed like experiences as much as music. That's a big ask

— Mark_Mulligan (@Mark_Mulligan) May 20, 2015
What a message to artists from Spotify! "We decide which of you get paid more; there's less room for music; we're replacing you with code."

— Paul Sanders (@ratpie) May 20, 2015
When Spotify takes away listener choice it gives itself more control over who gets paid for the music.

— Paul Sanders (@ratpie) May 20, 2015
Apple is expected to launch its own iTunes Radio streaming service soon, while Google is using its YouTube brand and popularity to squeeze out rivals.
Unlike Apple or Google, Spotify is a pure-play music service, uncompromised by other distractions or sidelines. Spotify was all about music discovery and delivery. Or at least it was, until now. ®