Virtual reality pr0n on the Rift? 'Why not?' says Oculus founder
Virtual muck not struck from smut bucket content glut to Luckey's luck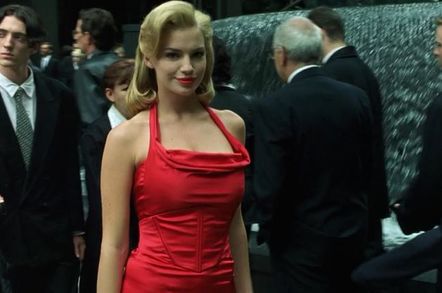 Oculus founder Palmer Luckey has said the company will allow pornography on its VR buckets, as Oculus is committed to creating an open platform.
Speaking at Silicon Valley's Virtual Reality Conference in San Jose, 22-year old Oculus founder Palmer Luckey was asked whether his company would be blocking adult content on its headsets.
"The Rift is an open platform. We don't control what software can run on it," replied Luckey. "And that's a big deal."
Variety reports that "Luckey's remarks stood out, as most of his fellow panelists tried to dodge controversial questions around topics like adult entertainment, as well as motion sickness and other side effects of using virtual reality headsets."
Virtual reality pornography and cyber-sex have long incited giggles from the public. Often those giggles have been actively encouraged by coinages such as "teledildonics", in which remotely manipulated sex toys are deployed for networked partners' pleasure.
The open platform for the Rift is likely to allow integration between the smut bucket and such toys for cyberlovers' enjoyment, for which it seems there has been some demand since the 1980s. A suspiciously detailed (and NSFW) Gizmodo piece from last year goes on at length about the looming VR/Porn boom.
The Rift headset – which will ship to customers in 2016 – will also be available in the Philippines, where cyber-sex is outlawed. ®
Sponsored: Beyond the Data Frontier