Robocalling Americans? That'll cost you $1.7 MEEELLION
Companies slammed for violating FTC laws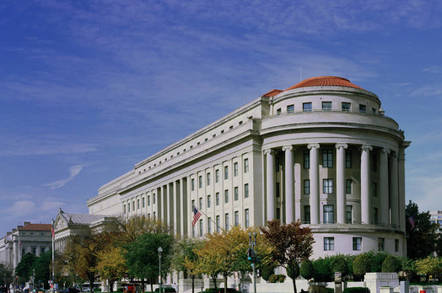 A pair of US companies have been fined $1.7m by the FTC for violating federal laws on robocalling.
The US trade watchdog said that Universal Processing Services of Wisconsin and HES Merchant Services Company would have to split a $1,734,972 bill for their role in a robocall scheme advertising credit card interest rate reductions.
On Tuesday the two companies were found (PDF) to be in violation of the Federal Trade Commission Act by a US court.
In particular, the companies were charged with violating the FTC Act's Telemarketing Sales Rule, which limits when telemarketers can call consumers and what information they are required to disclose.
"The defendants blasted thousands of people with illegal robocalls and lied about helping relieve their credit card debt," said FTC consumer protection director Jessica Rich.
"Now they're out of the robocall business. The court's decision also shows that it's bad business for payment processors to help scammers take people's money."
The FTC charged that the two companies used robocalls to lure consumers into the credit reduction plan, but offered little to nothing in the way of actual financial services.
The operation was referenced by the FTC in 2012 for its use of the infamous "Rachel from Cardholder Services" persona. The "Rachel" calls were at one point referred to as "public enemy number one" by then FTC chairman Jon Leibowitz.
Under the terms of the deal, the two companies will have to pay out the $1.7m fine and will be banned from making any telemarketing calls for the next 20 years. HES Merchant Services will also be banned from making misrepresentations in marketing its services.
UPS of Wisconsin will also face restrictions on how it can process payments, specifically in regards to its debt relief services. The companies would face further penalties from the FTC should they violate the order.
The agreement is the fifth in a series of orders the FTC has won against defendants in its campaign against the "Rachel" telemarketing racket. The FTC moved to shut down the operation in 2012 and has been entering injunction agreements against various individuals and companies since 2013.
Rooting out robocallers has been a particular obsession for the FTC. The trade watchdog has courted hackers to track down companies making automated calls and at one point put a $50,000 bounty on offer for researchers who could develop a method for blocking robocalls. ®