Maxta polishes OpenStack credentials with Kilo support
Strengthens support and quality of service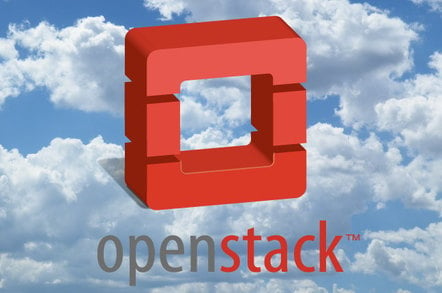 Maxta is polishing up its OpenStack credentials by adding Kilo support, service quality policies, and call-home diagnostics to its hyperconverged software-led systems.
Hyperconverged systems refer to integrated, typically virtualised, servers and storage, and some networking, that are bought and operated as single systems.
They scale by adding nodes and storage provided by a virtual SAN, constructed from the nodes' direct-attached storage (DAS).
There are many suppliers, including Nutanix and SimpliVity, VMware's EVO: RAIL gang, Scale Computing, Maxta and Springpath. All except the EVO: RAIL crew are start-ups.
Maxta was founded in 2009 and has had two rounds of funding: $10 million in 2013, and $25 million last year. Its software runs on third-party servers and storage systems as specified by its MaxDeploy architectural templates.
An example is the MxSP software which has a Cisco UCS server-based MaxDeploy appliance implementation.
Other MaxDeploy appliances use Dell, HP, Intel, Lenovo, Quanta and SuperMicro hardware. Maxta also has relationships with SanDisk (Fusion-io) and HGST.
The new features are MxCloudConnect and MxInsight, which has three aspects:
Current insight and historical reporting of performance and capacity utilisation
Policies for quality of service so users can set replication factors, data rebuild priority and compute/storage affinity at the VM-level
Local major language support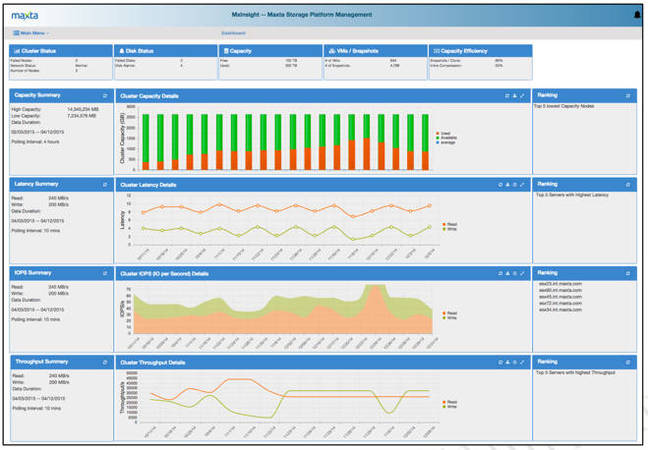 MxInsight screenshot
MxCloudConnect is nothing to do with connecting to back-end cloud storage. Instead it is a call-home feature for proactive maintenance. It has centralised analytics and a Maxta cloud portal. Maxta says that, with it, committed service level agreements can be delivered to its customers.
Maxta is also supporting the latest OpenStack Kilo release and has Nova and Cinder drivers.
Visitors to the OpenStack summit in Vancouver, May 18-22, can see Maxta's products at Booth #T11. ®