EMC to channel: Put all your sales eggs in our basket and we'll hurl cash at you
Huge rebates on offer if you push out our rivals, says veep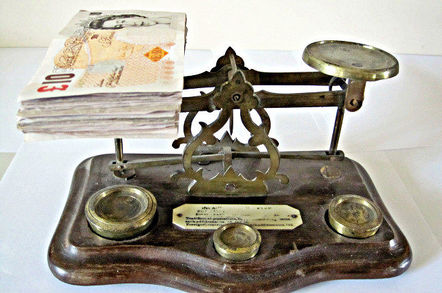 EMC is dangling fatter back-end loaded rebates in front of channelites who agree to all but wipe rivals from their sales ledger.
The True programme was introduced at the EMC World knees-up in Las Vegas. Stateside is where it will stay for the time being because competition laws in Europe are preventing a local roll-out, the firm told us.
Participants who transact at least 80 per cent of storage revenues with EMC will get a bigger cash hug from the storage maker, more marketing funds, free training and "priority access" to services methodology IP.
"If you do 100 per cent of your storage revenues with EMC you will get even better incremental rewards," claimed EMEA veep of channel Philippe Fosse, who added: "The programme rewards the loyalty of partners".
El Chan asked EMC for details of the US version – rebate size, etc – and it is looking into the matter for us.
Currently, the scheme falls foul of anti-competition laws in the EU, and needs to be "positioned" in a way that makes it legal and fit for purpose, said the veep.
"As soon as you say to someone that they need to be 100 per cent [EMC] this falls under EU anti-competitive laws, so it is a struggle but we are trying to find way to implement it."
Only Gold and Platinum accredited resellers need apply for True. There are currently four Platinum tiered and 103 Gold channel partners across EMEA following a programmatic shake-up in January.
Vendors paying channel partners for loyally, of sorts, isn't a new thing but the reason similar programmes have failed in the past is because resellers tend to resell the kit demanded by their customers and so carry multiple brands, for customers are not wholly dependent on one.
EMC True is another way to get channel types to commit a share of wallet, but one partner warned the programme could become a self-defeating exercise:
"For broad portfolio companies this will not fly and if we are outmaneuvered on price by a smaller dedicated EMC partners our relationship will only decline," said one. ®