You can't put a price on LOVE, says Apple after court's Samsung payout slash
The 'look and feel' bit didn't look and feel right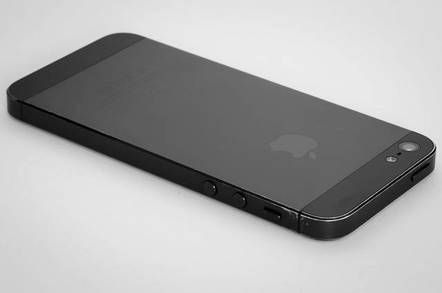 Apple suffered a big legal setback today when a US court reversed part of its patent case against rival Samsung - losing a third of its $930m settlement against the huge Korean chaebol.
The US Appeals Court (PDF) found that most of Apple's original infringement claims can stand, but the claim related to the overall look and feel of the iPhone - a key issue - would be flung out, losing Cupertino around $382m in jury-awarded damages.
"There was substantial evidence to support the jury's refusal to consider the two phones asserted by Samsung as non-infringing substitutes," according to the ruling.
"Of these two phones, one had significantly different features, such as a slide-out physical keyboard in combination with a small, low-resolution screen."
The ruling slices deep into the $930m Apple won from Samsung for findings of infringed patents in its Android handsets. The Cupertino idiot-tax operation has long held a grudge against Android phone operators for what co-founder Steve Jobs saw as blatant copying of the iPhone.
Apple and Samsung have long been locked in a legal death-grip over the alleged patent infringement. While US judges have urged the companies to settle out of court, the two sides have refused to make nice.
The ruling will probably not have much effect on the overall smartphone market. Any award Apple is dealt in the case would be a small fraction of the $40.2bn Apple pulled from iPhone sales last quarter.®
Update
In an statement Apple tells El Reg that the verdict is actually a victory for the creative arts.
"Even though Samsung must pay for its widespread infringement of our patents, this case has always been about more than money," the fruity firm said. "It's about innovation and the hard work that goes into inventing products that people love, which is hard to put a price on."