Pandora ordered to pay up extra royalties in BMI row
Streamers will have to fork over more cash to publishers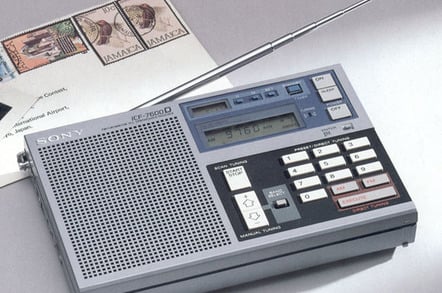 Pandora has lost a legal decision that will see the company fork out more money to performing rights clearing house group BMI to pay for its content.
A court in New York found the streaming music giant to be liable for additional royalties, bumping the fees it owes to BMI up from 1.7 per cent to 2.5 per cent of revenues. The ruling is expected to have a deleterious effect on the amount of money Pandora will sink into paying off the publishers who provide its songs.
Pandora said it planned for the ruling and will be able to take the financial hit. Still, the streamer says it will be appealing the ruling.
"We remain confident in our legal position. We disagree with the Court's ruling and will appeal to the same court that ruled in Pandora's favor in the ASCAP case last week," a spokesperson told El Reg.
"We strongly believe the benchmarks cited by the court do not provide an appropriate competitive foundation for a market rate."
Pandora added that it currently shells out 50 per cent more money to song publishers than over-the-air radio broadcasters. But there's a world of difference in the business models between the two types of service.
Royalty fees have long been an issue of contention between Pandora and song publishers. Pandora argues that it already pays a hefty fee for the songs it offers customers, while record labels and musicians have charged Pandora with trying to short-change musicians.
Earlier this month, Pandora was given approval to acquire a radio station in South Dakota, a move that could allow Pandora to challenge its status as an internet music service rather than a radio station operator, the latter of which carries lower music royalty fees. ®
Sponsored: Practical tips for Office 365 tenant-to-tenant migration