CommVault cloudifies its offering with expanded product range
Consider the back-up sector applecart duly upset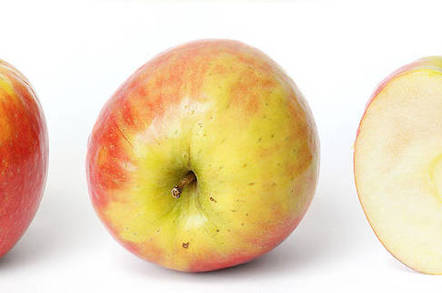 Cloud is upsetting the back-up apple cart and CommVault, already suffering from this, aims to move its software faster to the cloud. Four product announcements are the start of this.
CommVault's cloudy foursome consists of:
Cloud Gateway – Software which extends the protection tier from on-premise to the cloud
Cloud Disaster Recovery – Recovery in the cloud, regardless of on-premise deployment model, hypervisor (VMware/ HyperV) or location (public/private/hybrid)
Cloud Development and Test – Ties VM provisioning and workflows with test and dev in the cloud. to protect against runaway costs
Cloud Replication – From on-premises to the cloud
CommVault says Cloud DR provides "consistent policy based management by extending VM provisioning and workflows from on premise into the public/hybrid cloud". There are "full restores to VMs in Infrastructure-as-a-Service".
CommVault's cloud czar, Sabrinath Rao, said in a blog that "the ultimate goal is for the application to live in the cloud... we will also be protecting and recovering workloads in the cloud as well as integrating with popular SaaS applications".
The import of this, as we see it, is that CommVault's Simpana 10 on-premises data protection and archiving software suite has to have its functionality moved to the cloud as well.
Rao sees two challenges and opportunities for CommVault once data is in the cloud.
The first relates to cost and complexity: "Customers continue to get hit sideways with unexpected egress fees, or recovery/restore times that are much longer than they expected, or procedures that remain complex, manual and time-consuming."
The second concerns inadequate management controls that cause over-spending in the cloud, like spinning up VMs and forgetting to turn them off. Rao likens this to leaving a lawn sprinkler on overnight and getting hit with with a large water bill.
He says CommVault's moving-to-the-cloud strategy is "to capture the workload at the point of creation and attach data management service at that point. Then stay with the workload as it moves between deployment models – from on-premises to hosted private cloud to hybrid and public clouds".
Once the data (and apps) are in the public/hybrid cloud, the strategy is "to introduce solutions that make that data useful in the cloud – starting with back-up and disaster recovery, then fast cycling into more advanced use cases like dev/test solutions and more".
Rao says: "Customers tell me that they want to graduate beyond back-up to the cloud." CommVault also wants to do that and such thoughts lead naturally to the product announcements above. It might be a stretch for CommVault to move into test and dev and whatever else it sees as an data management adjacency for which it can provide something useful.
What we don't see here – yet – is an ability to back up apps in the cloud to the cloud, like EMC's Spanning and Barracuda's Backup. But CommVault now has a cloud strategy and products to back it up, with more coming. How do you like 'dem apples? ®
Sponsored: Minds Mastering Machines - Call for papers now open