Australian opposition floats startups-and-STEM stimulus plan
Shorten to cancel student debts for STEM students, pump $500m into startup booster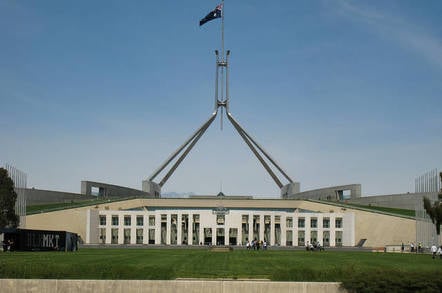 Australia's opposition leader Bill Shorten has outlined a startups-and-STEM-fuelled plan for Australia.
In his speech in reply to treasurer Joe Hockey's budget, Shorten said "I believe Australia can be the science, start-up and technology capital of our region: attracting the best minds, supporting great institutions and encouraging home our great expats."
"The world's largest online job ads company, seek.com, was created in Australia with the support of the Australian Government," Shorten said. "A $2.5 million investment in 1998, helped grow what is now a $5 billion company, employing over 500 Australians."
"Labor will create a new, $500 million, Smart Investment Fund, to back-in great Australian ideas like this. Our Smart Investment Fund, will partner with venture capitalists and fund managers to invest in early stage and high potential companies."
"Our model has a definite, proven record of success both here and abroad," he added.
The policy calls for the "... write off the HECS [student] debt of 100,000 science technology, engineering and maths students."
Shorten also said that if he forms a government "Digital technologies, computer science and coding – the language of computers and technology - should be taught in every primary and ever secondary school in Australia." Achieving that outcome will be "a national priority."
To that end, Shorten promised to "boost the skills of 25,000 current primary and secondary teachers" and to "train 25,000 new teachers who are science and technology graduates."
+Comment Shorten appears to have well and truly imbibed the startup kool-aid, making his speech a victory of sorts for those who believe that aping Northern Californian models is bound to propel Australia to prosperity. My own experience suggests otherwise: Northern Californian venture capitalists don't want to do business here.
Shorten's remarks on digital technologies teaching are also problematic. A national curriculum exists, albeit in limbo, but it's up to the States to choose to implement them. And the States aren't always keen to sign up to national curricula.
Promises to train teachers are welcome because teachers say they can't deliver digital technologies subjects without an upgrade to their skills. But there's no explanation in the speech of how funds will be found to deliver the training. And you can be sure teachers, and schools, will bleat long and loud that whatever they're offered isn't enough.
The Labor Party Shorten leads initiated development of the the national Digital Technologies Curriculum that's been deliberately becalmed by the current government. That act gives Shorten some credibility in this field. Expecting startups and a long-gestation curriculum to quickly reform Australia's economy has rather less. ®