Policy tsarina Rachel 'baby GIF' Whetstone dumps Google for Uber
Brace yourselves, you lucky taxi pedlars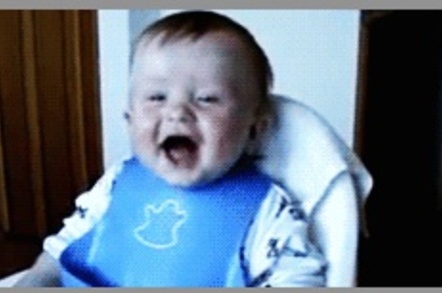 Google's comms and policy chief Rachel Whetstone is leaving the company, just weeks after a bizarre, GIF-laden blog post – and her former team has had its wings clipped.
Whetstone has been at Google for a decade and was its US policy chief for seven years. In a sign that Google needs to look more grown up, Whetstone's team will now report to legal chief David Drummond.
Whetstone was once a key member of the "Notting Hill set" in the Conservative Party – and, along with Steve Hilton, was a godparent to Prime Minister David Cameron's son Ivan.
All three had worked together at the Conservative Research Department. Before being elected Prime Minister, Cameron and George Osborne toured America on a jaunt where Google picked up the tab. The Guardian reported that Cameron returned sounding "a little breathless", like "a lovestruck teenager".
Whetstone would have been running No 10's office if it hadn't been for an ill-judged affair with Viscount Astor in 2004.
He just happens to be Samantha Cameron's step-father.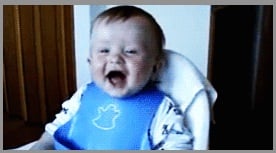 Frame from GIF used by Whetstone in blog attacking WSJ owner Rupert Murdoch
In March, the Wall Street Journal published a report obtained through Freedom of Information requests from the investigations team at the US competition authority, the Federal Trade Commission. Although it was released accidentally in a bundle of other documents – the FTC issued an apology – and half of its pages were missing, the contents were explosive.
The report quoted internal emails from Google confirming that the company had favoured its own websites and demoted those of competitors, even though Google's own research found the public preferred the competitors. Google had also scraped content from third parties, the emails revealed, and knew that its market share was far higher than it publicly disclosed. The FTC team had recommended the watchdog take action. However the FTC's political appointees cut a deal with Google instead.
Whetstone responded to the revelations by making a highly personal attack on the messenger, owner of the Wall Street Journal Rupert Murdoch. Her slang-peppered blog post featured an animated GIF of a baby. Comments were quickly closed on the post. For a head of comms at a company valued at over $500bn, it was all quite strange.
Whetstone will take her diplomatic skills and sound judgement to Uber, where she becomes public policy chief.
Lucky Uber. ®
Sponsored: Becoming a Pragmatic Security Leader