Efficient German sales engine Bechtle says Q1 was GUT
Even the boss seems surprised by the 'remarkable' top and bottom line gains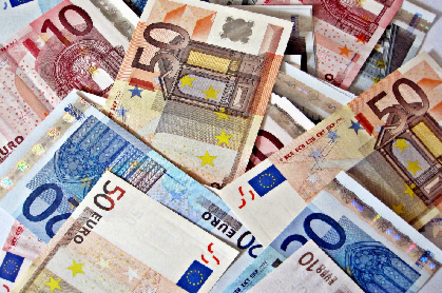 Insuppressible German headquartered reselling machine Bechtle piled more pounds onto the sales ledger during calendar Q1 seemingly surprising senior management.
The business, with ops in 60 locations across Europe, revealed a 6.1 per cent boost in sales to €622.5m, EBITDA climbed 6.3 per cent to €22.5m and profit after tax up 6.3 per cent to €14.7m.
"In view of the excellent prior-year figures, it is remarkable that the company again achieved significant revenue and earnings growth right from the start of 2015," said chairman Dr Thomas Olemotz.
In 2014, Bechtle sales surged 13.5 per cent to €2.58bn and earnings after tax shot up 20.2 per cent to €76.19m.
The local support operation, largely based in Germany - referred to as the IT system house and managed services segment - expanded 4.2 per to €402.6m. EBITDA went up 20.9 per cent to €16.5m.
"Impulses came mainly from the domestic companies, which stepped up their contribution," said the Doc. It added costs were contained and the mix of managed services was higher.
The e-commerce division was the "growth driver" in the quarter, with revenues up 9.8 per cent to €219.8m, "mainly supported by the outstanding performance of our foreign companies".
Overseas trade accounted for €164.2m of online sales, up from €143.7m in the prior year period.
EBITDA for the unit dropped to €6m from €7.5m due to "workforce expansion" that was necessary on the back of healthy growth in previous quarters.
The business ended Q1 with 6,671 staff, up five per cent year-no-year.
With the expanding top and bottom line across the group, Dr Olemotz said:
From the current perspective, there is nothing to indicate why this positive performance should not carry on in the subsequent quarters…the macro-economic framework conditions and the industry performance remain positive". ®
Sponsored: Minds Mastering Machines - Call for papers now open