Toshiba shares go over a cliff after probe into hidden losses
Loss-making projects from 2012 may have been swept under the carpet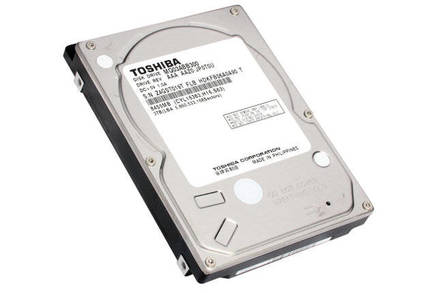 Toshiba's shares have dived 22 per cent in a week after the company commenced a probe into accounting irregularities, rescinded previous profit guidance and cancelled a planned dividend payment.
Toshiba's Notice Regarding Establishment of Independent Investigation Comittee (PDF) explains that some projects went pear-shaped, but that the resulting losses weren't reported in a timely fashion.
While the company unravels the mess, it feels it is not appropriate to pay a dividend or forecast future results.
While the incident seems to have erupted in "infrastructure-related projects" the whole group has taken a battering from the market, as the stock price chart below indicates.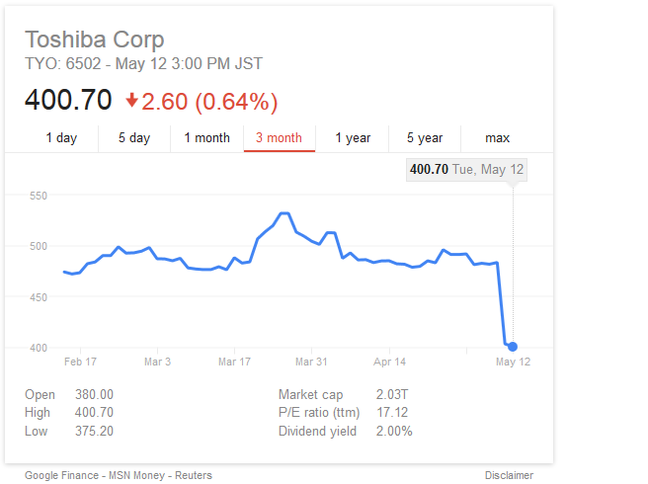 Toshiba stock price over the last 12 months
Toshiba's a colossal company, so its information technology arms will be isolated to an extent because they're not under suspicion. But there's a chance the company will be forced into uncomfortable financial contortions to make it out of the tricky position in which its found itself. That could see R&D budgets go down and, before you know it, you're off the pace.
Toshiba's main relevance to Reg readers is solid state disks, a field in which moving slowly probably isn't an option at present. ®
Sponsored: Webcast: Why you need managed detection and response