According to Netflix, Australia's slowest ISP owns half of Foxtel
Telstra ranked last in video-streamer's speed table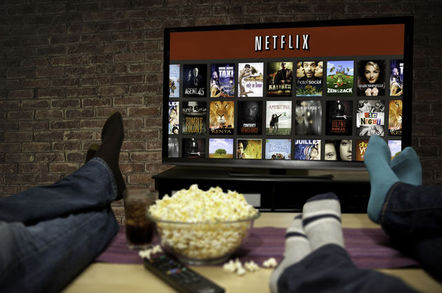 Australia's dominant carrier, Telstra, offers Netflix customers the slowest download speeds, the video-streamer says.
Here's Netflix's data for Australia.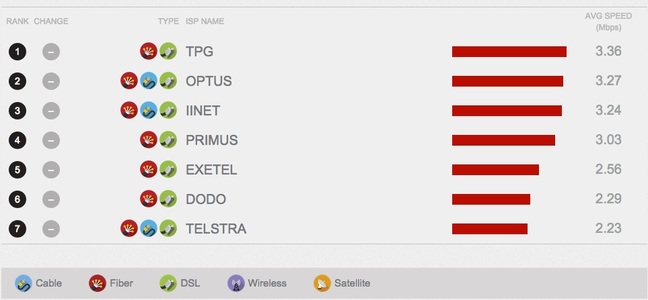 Netflix's view of Australian internet service provider download speeds
Netflix says its index "lists the average prime time bitrate for Netflix content streamed to Netflix members during a particular month" rather than representing "maximum network throughput or capacity."
So the rather dire speeds listed above don't represent internet service providers' connection speeds.
But Vulture South can't help but thinking that Telstra should be doing rather better. The company does, after all, proclaim that its broadband services mean "... you're free to enjoy the entertainment, voice and internet experience you want" and deliver "a fast internet experience". The carrier also, however, says it offers "The ultimate in entertainment" through its partnership with Foxtel.
It's more than a partnership, actually: Telstra owns 50 per cent of Foxtel, so is rather threatened by Netflix. And so it should be: Experian Hitwise data revealed to News Limited organs shows Netflix is kicking the butts of all other streaming video services in Australia.
Might Telstra have decided it won't do everything in its power to ensure that data flows well from Netflix's peers? If Telstra's performance continues to be poor, Vulture South imagines ears might prick up among Australia's telco regulators. ®