Dot Hill sails along with the glass indicating profit set fair
Steady as she goes, Number One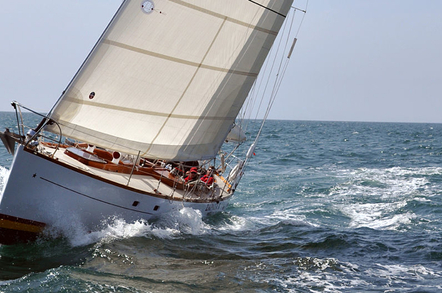 Dot Hill is getting the trade winds behind its sails. The OEM disk array supplier continued its comeback with another quarter showing annual revenue and profits growth as new OEM customers like Teradata and Quantum took its arrays to market.
The company reported $61.1 million revenues for its first 2015 quarter, 27 per cent higher than the $48.2 million reported a year ago. It was 12 per cent down on the previous quarter but there is a seasonal Q4 to Q1 dip in Dot Hill's results pattern.
There was a profit of $3.9 million, nicely turned around from the $0.4 million loss reported a year ago, and less than half of the $8.5 million profit in the prior quarter.
It's a good start to Dot Hill's year. CEO and president Dana Kammersgard said so:
"The first quarter of 2015 picked up where the fourth quarter of 2014 left off - that is, on a strong note. Especially when considered against the backdrop of what I believe was another flat to down quarter in aggregate for the storage industry at large."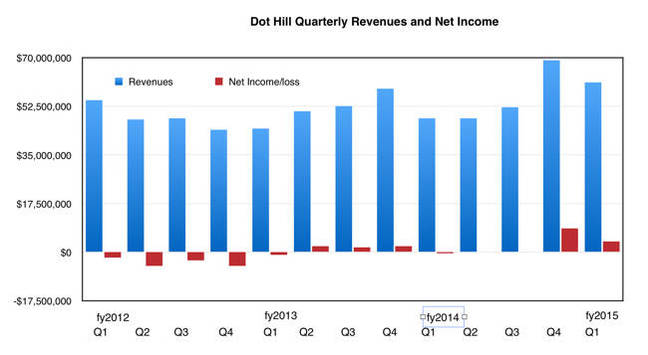 Dot Hill is selling its arrays through OEMs that sell them in with software and not just as yet-another-SAN-array, meaning it's insulated from the general downturn in the trad SAN array market that is becoming apparent.
The company has signed a deal with Arrow in EMEA. Arrow's OEM Computing Solutions business will offer Dot Hill's full line of AssuredSAN storage arrays, including the company's 3004, 4004 and 6004 models, to systems integrators that build kit for vertical market customers.
It has also appointed Ernie Sampias, ex-interim CEO and board member of Xyratex up to when Seagate bought it, to its board.
Dot Hill's hoping for y-o-y growth of around 24 per cent in the next quarter. Carry on the good work, Number One. ®