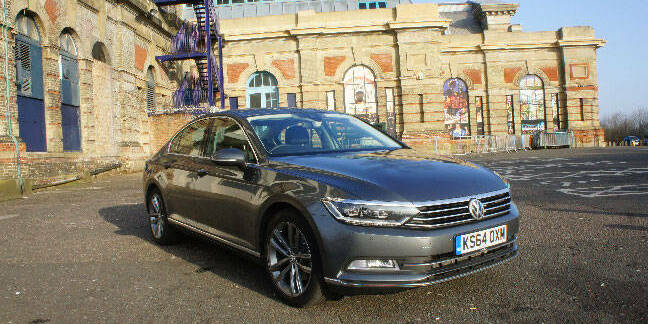 VULTURE AT THE WHEEL The VW Passat 2/0 is a car you buy with your head.
All cars are a combination of a head and heart purchase. Some, like an Atom or Elise swing wildly towards the heart. Some like the Skoda Citigo are bought on numbers and practicality. All manufacturers try to inject some aspect of both into their cars. Even if it's just lowering the sills on an Elise.
The way Volkswagen has tried to add desirability to the Passat is by making it a nice place to be. It's comfortable, with electric and heated seats plus the kind of gewgaws you'd expect to find in the tier above: remote electrically foldable door mirrors, door mirror puddle lights, ambient lighting. The review car had a heated steering wheel (£135) and the upholstery upgrade which gives "Nappa" leather luxury pack and extra sound insulating laminated glass on the front, side and rear windows (£675). Quite how glass is classed as "upholstery" we are not sure but perhaps sometimes terminology is difficult.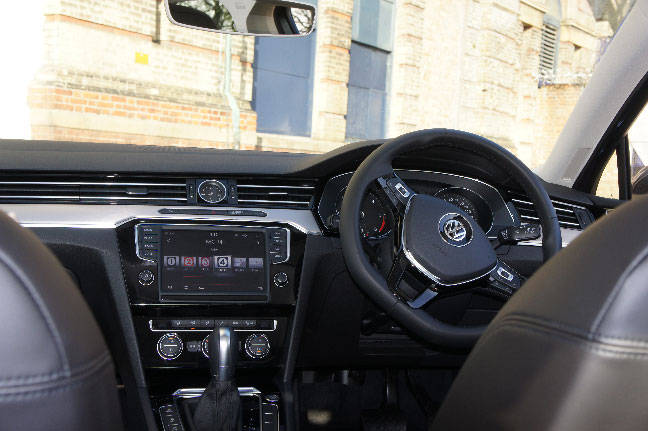 The interior is business-like. Dials and sat-nav are all clear and easy to read, although the sat-nav doesn't take postcodes. There are parking sensors but no rear-view camera. Space in the back is good with decent headroom, and in the very back there are 586 litres of boot space.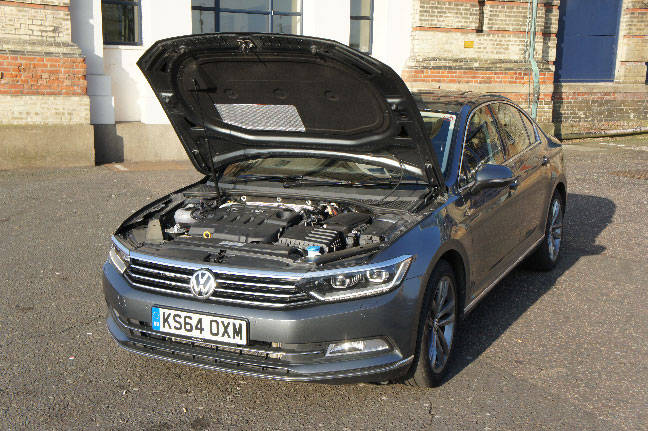 The 2.0 engine is very efficient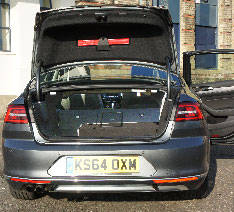 Seats fold forward to give a huge boot
It is quiet, which adds to the attempt to be limo-like. There are two lines often trotted out which are relevant here. One is that diesels are as quiet as petrol and the other is that front wheel drive cars can feel just the same as rear wheel ones.
For the most part these lines are not true. There have always been exceptions; the Lancia Fulvia proved that front wheel drive can be sporty in the 1960s. And whereas the Alfasud and hot hatches made a feature of driving from the front, the Passat shares the Fulvia trait of it not mattering. It's a combination of front suspension through coil springs with telescopic shock absorbers and rear suspension with gas pressure shock absorbers and separate springs with a multilink rear axle. Steering is accurate but not eager. You don't look to pin the apex, it's perhaps a little remote, verging on the understeer.
Sponsored: How to simplify data protection on Amazon Web Services