Teradata tumbles off Wall Street pedestal, buys back paper
Pockmarks in wall around revenue and profit dartboards at the Big Data pub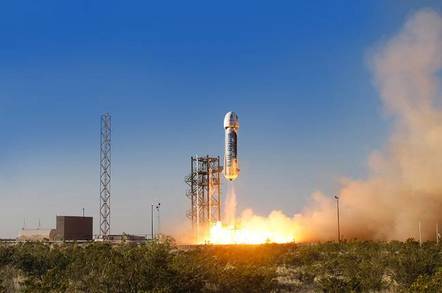 Big data and data warehouse shop Teradata has fallen from Wall Street grace with a Q1 revenue and profits miss.
First quarter 2015 revenues of $582 million were 7.3 per cent down on the year-ago quarter's $628 million. The $22 million net income was 63 per cent less than the $59 million recorded a year ago. In the prior quarter Teradata revenue was $761 million with $18 million net income; ouch.
To keep investors happy Teradata has repurchased 63 million shares for about $273 million and authorised an additional $300 million for stock repurchases.
It's also increased its debt facility to $1 billion.
What went wrong?
Data and analytics products saw a $577 million to $536 million fall from the year-ago quarter, down 7 per cent, while marketing applications revenue fell from $51 million to $46 million, minus 10 per cent.
Foreign currency rates didn't help and Teradata made increased investments in research and development and demand creation.
CEO Mike Kohler's tinned quotes said:
"Although we had a slow start in 2015, we are seeing progress in Q2, and more so in the second half of the year."
It's as if he is saying not to worry; it's going to come good. Data warehousing purchases are big ticket items and lumpiness in order rates is not unexpected.
Kohler went on:
"We have been investing to go broader in the market and to strengthen our position with our data warehousing, big data analytics, and marketing applications solutions – both in the cloud and on-premises – to generate higher revenue growth longer term."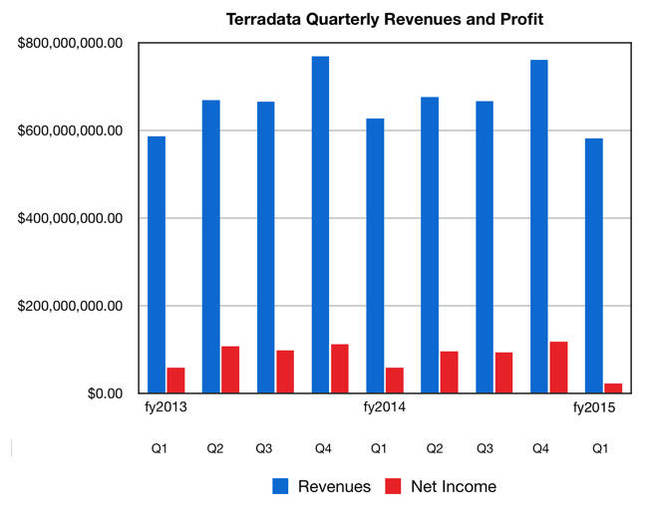 The latest quarter stands out as below par.
The enterprise Big Data and analytics market is still nascent and, no doubt, customers are wary about spending big bucks on Big Data unless they can see big returns. No rocketing revenue growth can be expected here; just a return to steady growth. ®
Sponsored: Becoming a Pragmatic Security Leader