The United States' first official BitCoin exchange goes live
Charter granted to itBit by Department of Financial Services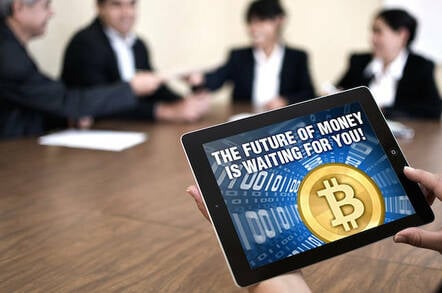 The first government-approved BitCoin exchange in the US has gone live.
As we predicted last week, the New York State Department of Financial Services (NYFDS) has given itBit Trust Company the first charter to be a virtual currency in the world's financial center.
NYFDS superintendent Benjamin Lawsky said of the decision: "We have sought to move quickly but carefully to put in place rules of the road to protect consumers and provide greater regulatory certainty for virtual currency entrepreneurs."
"The technology behind Bitcoin and other virtual currencies could ultimately hold real promise and it is critical that we set up appropriate rules of the road to help safeguard customer funds. Indeed, we believe that regulation will ultimately be important to the long-term health and development of the virtual currency industry."
Following the collapse of the bitcoin exchange Mt. Gox, the NYDFS created a process to accept licences for virtual currencies. So far, itBit is the only company to have applied. The NYFDS will also be publishing what should be its final set of regulatory frameworks for virtual currencies.
itBit CEO Charles Cascarilla celebrated the news with a blog post titled Breaking Ground in the United States.
"Today, we opened our doors to all customers in the United States to trade on itBit," he wrote. "This has been our prime objective ever since we established our headquarters in New York last July."
Saying that regulatory compliance was "paramount" and argued that bitcoin should not be a way to work outside the current financial systems but within it. "We believe bitcoin and blockchain technology have immense potential within the system - to help make it more efficient, to offer new solutions and to bring us all into the future."
The company created the first trust in New York since the 2008 financial crash to go legit, something that Cascarilla notes "has been long, but worth it for building the confidence and trust of our clients".
BitCoin deposits will now be protected under the same financial laws as the rest of the financial industry, including FDIC insurance.
"We believe itBit can become a reliable gateway between the world of bitcoin and the traditional financial system - and in establishing ourselves as such, we create a trusted starting point for financial institutions, bitcoin companies and individuals to feel confident entering the bitcoin market and building upon it," he argued. ®
Sponsored: Becoming a Pragmatic Security Leader