Kiwi company posts job ad for Windows support scammers
Broken English ad for 'Technical Department of Windows' aims to cut through in tight talent market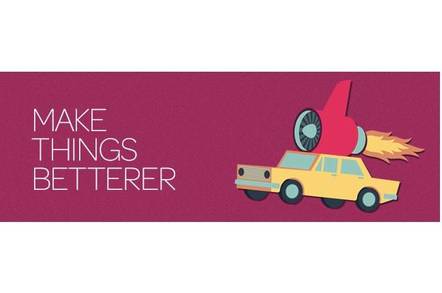 Fancy a gig in which you must "Tell users all computer are infected", always "Follow a script no matter what" and "Write down credit card numbers and details most clearly"?
There's even bonuses to be had "for you when you get users' bank and credit card details when fix the windows computer."
If that sounds like you, New Zealand electricity retailer Powershop is your dream employer, as it is seeking folks with the above qualities for a gig in its "Technical Department of Windows."
If the excerpts above lead you to believe the job involves staffing a Windows tech support scam operation, that's what you're supposed to think. You're also supposed to find the ad so outlandish you figure out it's a joke, but that the company has legitimate jobs for developers.
Powershop's using this unconventional approach to recruitment, according to the company's HR chap Craig Scott-Hill, because he's struggling to hire techie types. Ads like this one attract a lot more eyeballs than conventional posts: it's already racked up 18,000 readers, rather more than the 1,500 a regular job ad would attract.
The ad's text was written with input from the company's developers, to make it a little more authentic and hopefully intrigue developers who get the joke and figure out Powershop would be a fun place t work. The email address at the end of the ad is for the company's chief technology officer, who put himself at the centre of a previous gag job ad closely resembling a Nigerian scam email.
Scott-Hill explained to The Reg that Powershop's schtick is giving energy buyers a richer experience than a monthly bill. To that end it has products like pre-paid electricity bought in blocks for future use, plus and apps to monitor energy use. Those apps and the systems that power them (pardon the pun) are why the company needs developers. They're also an expression of its "make things betterer"* culture that Scott-Hill says flows through into its odd ads .
And on top of the impressive culture, the job looks decent: the ad says "Support is fun here and people love talk about they funny users. Also more good news Health and Safety means you now get headset." ®
* Mobile users, click here for cute make things betterer graphic
Sponsored: Becoming a Pragmatic Security Leader