Citizens denied chance to vote in local-government IT cockup
Legitimacy of several election results looking threatened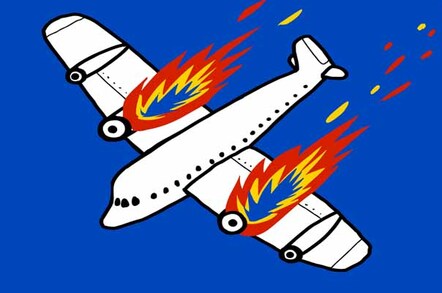 Failures in local government IT systems have threatened the legitimacy of some of today's parliamentary elections by denying large numbers of citizens a chance to vote.
The scandal so far appears to be concentrated around the constituencies within Hackney London Borough Council, where voters, in their hundreds, are being redirected to the Town Hall after being told that they are not on the electoral register.
While citing an unspecific "technical error" in official releases, employees in the Town Hall are apologising and explaining to hundreds of miffed voters how the central government IER system is responsible for the problems, although there are no reports at the moment of such a scale of electoral disruption happening anywhere else.
Voters in the building's reception area told the Reg that they had registered early and had initially pursued the council over the non-arrival of polling cards. Almost all were informed that the cards were not an integral part of voting and that they should be unconcerned and attend their local polling stations on election day. Today, however, they turned up to polling stations and were told their names were not on the electoral register and that they would not be allowed to vote.
The Individual Electoral Registration (IER) system was designed to improve the accuracy of the Electoral Register by passing over the control of particular details to voters, who are responsible for registering themselves online. Their registration details are then checked by the Department for Work and Pensions, and matches or misses are returned to the local council for further processing. The IER is however a Cabinet Office initiative rather than a DWP one.
Matches have proceeded without hitch, it seems, but Hackney London Borough Council has struggled to clarify the details of those whose registrations have delivered misses - which could be as simple as an alternative spelling for an address.
An official statement from the council acknowledges that:
Following media reports about electoral registration problems in Hackney, we know that there has been an issue for some of our voters who used the Government's online registration system, where they are not appearing on our printed register.
While the council claims that "nearly all of these have been able to vote after we have resolved their cases on our system."
The Register witnessed at least one constituent who was offered a temporary electoral number for a constituency he did not reside in and had not prepared himself to vote for, while several were told they did not exist on the electoral register at all.
A spokesperson from the Electoral Commission told The Register:
"We are aware of the ongoing issues in Hackney, which we understand at this stage relate to specific problems they have identified with their IT system." ®
Sponsored: Becoming a Pragmatic Security Leader