CommVault struggles to get the wheels back on its growth engine
New execs struggle to make turnaround, understandably given wheel issue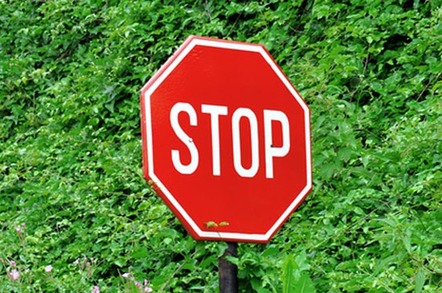 A hard rain's a-gonna continue to fall as CommVault's uphill struggle shows a fourth fiscal 2015 quarter revenues fall.
The US sales mix-up is being corrected and the appliance business is growing, but just when they're not wanted foreign currency problems pop-up.
Fourth quarter FY2015 revenues were $150.7 million, 4 per cent down on a year ago, and even 1 per cent less sequentially. Traditionally CommVault's Q4 is bigger than its Q3; not this time. Net income was $3.4 million, which compares quite badly with the $15.7 million recorded a year ago. Still, it is a smidge higher than the previous quarter's $3.1 million.

The revenue trend shows how the growth engine has stalled.
The full year figure flatters CommVault a little, with revenues at $607.5 million, 3.6 per cent up on 2014. Full year net income of just $25.7 million shows what hard graft that growth has been; it was $64.1 million for 2014.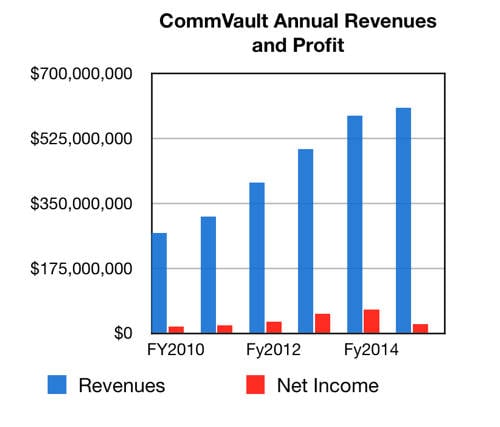 Growth slowing, especially profit growth
CommVault CEO, chairman and president Bob Hammer said in a canned quote: "For the quarter, our financial results were mixed ... The market response to our stand-alone solutions remains encouraging ... We continued to make significant progress on our key transformation initiatives."
He provided some detail, saying: "We had strong sequential software revenue growth in the Americas demonstrating building momentum related to our Americas turnaround plan. These positive sequential results in the Americas were offset by lower than forecasted results in both our EMEA and APAC regions, which were impacted by foreign currency headwinds."
Software revenue for the full fiscal year was $283.3 million, down 4 per cent on the annual compare. Hammer said:
Our objective is to deliver substantially improved software revenue growth rates in the second half of fiscal 2016.
It's still an uphill struggle for CommVault, against the Veeams of this data protection world. It had a near-perfectly tuned product set for the market it sold into up until around 18 months ago, when changes in its market started affecting sales. There was a US sales organisation cock-up which didn't help at all and suddenly the wheels came off the growth engine. It was affected by cloud and backup appliance headwinds.
A new US Sales boss is in place and a whole bunch of fresh execs have been recruited:
Data protection and recovery - Sangram Dange ex-Oracle
Virtualisation, cloud ops and orchestration - Sabrinath Rao ex-Microsoft
Information and mobility management - Rama Kolappen ex-Accellion and Intel
Vertical solutions - Ananth Balasubramanian ex-PwC
W-w-alliances - VP Brian Alllison - ex-Cisco
Director for strategic pricing - Matthew Chiott ex-EMC
Chief marketing officer Chris Powell ex-SAP
Brian Brockway promoted to CTO
Can these people and the existing folks at CommVault turn Bob Hammer's ship around? They have a lot of work to do. Veeam has just reported another record quarter, adding 10,800 customers and seeing a 22 per cent increase in total bookings revenue compared to a year ago. CommVault should buy Veeam and have done with it*. ®
* It's strange; consolidation happens all over the place amongst IT suppliers, except in backup and archive. Why is that?
Sponsored: Becoming a Pragmatic Security Leader