Australian Labor Party toys with a return to fibre, sometime, somewhere
Opposition party looks under lounge, finds dusty piece of its geek cred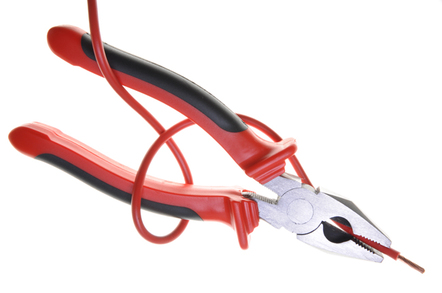 The Australian Labor Party is considering whether it might be able to revive some kind of fibre-to-the-premises policy to take to the 2016 election.
It's put forward a proposed policy platform, which will have to get past its backroom policy-making sausage factory, that includes a "two-stage" national broadband network (NBN).
The consultation draft of its national platform will probably go through a couple of iterations ahead of the ALP national conference in July (the conference itself isn't a policy debate forum, but rather a public back-slap and photo-op).
What's set out in the draft platform is in keeping with the party's history of drafting NBN policies that will just about fit on an airline napkin. Once the reader gets past a couple of motherhood statements, here is the "meat" of the policy:
"All Australians should have access to broadband, no matter where people live or do business. Wholesale prices should be the same, whether people live in the city or the bush, and broadband should not be made more expensive for those Australians who can least afford it.

"Labor understands that fibre is optimal. A National Broadband Network for the 21st century will be rolled out across Australia, but because of the Coalition's limited vision, it will now need to be built in two stages rather than one."
Presumably that means it will, in effect, imitate the current government's approach: give the NBN board a statement of expectations under which multi-technology-model construction that's been started in 2016 will be completed, but the cable/fibre-to-the-node footprint won't be expanded, and new construction will be back to the fibre rollout.
Any geek mojo the NBN policy might give the ALP probably won't survive its copyright policy (highlighting "Appropriate and effective measures to protect the intellectual property rights of content creators" without any further detail).
The policy reiterates the ALP's old positions on content regulation: "preventing conduct exploiting, or detrimental to the rights of others, particularly women and children. Labor is concerned about the portrayal of violence and inappropriate content in all forms of media. Labor will ensure that appropriate controls that reflect community standards are in place to classify and protect all Australians, particularly children and young people."
There's no risk that Australia under Labor would blind one of the Five Eyes: the policy emphasises "the centrality of the US alliance to Australia's national security requirements in critical areas such as intelligence on terrorism".
And of course, no national security policy is complete without all the cybersTM, so the document promises to ensure "Australia's cyber security arrangements are able to meet the challenges presented by the electronic environment".
A copy of the document is here (PDF), the NBN policy starts on page 45, and Vulture South looks forward with a combination of anticipation and trepidation to the comments. ®
Sponsored: Becoming a Pragmatic Security Leader