Sally Beauty Supply breached AGAIN
Security makeover required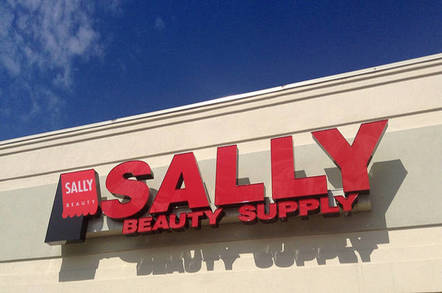 Colossal US cosmetics retailer Sally Beauty Supply has broken its silence and admitted it was breached for the second time in a little over a year.
The company's admission follows its previous stonewalling of two requests for comment by The Register last Wednesday on the back of a tip off that the FBI was "on-site" at the firm.
In a statement issued overnight the company said it has forensics teams on hand investigating the potential breach.
"Sally Beauty Holdings is currently investigating reports of unusual activity involving payment cards used at some of our US Sally Beauty stores," the company says in a statement.
"Since learning of these reports, we have been working with law enforcement and our credit card processor and have launched a comprehensive investigation with the help of a leading third-party forensics expert to aggressively gather facts while working to ensure our customers are protected.
"Until this investigation is completed, it is difficult to determine with certainty the scope or nature of any potential incident, but we will continue to work vigilantly to address any potential issues that may affect our customers."
The twice-breached company says security "remain our priority" and urged customers to phone in with concerns.
Sally Beauty was breached March 5 last year when some 25,000 cards went on sale on infamous carder shop Rescator affecting more than 2600 stores. ®
Sponsored: Quit your addiction to storage