Goldman Sachs gives Spotify its mixtape. And by mixtape, we mean a suitcase with $350m in it
Our Friday youth engagement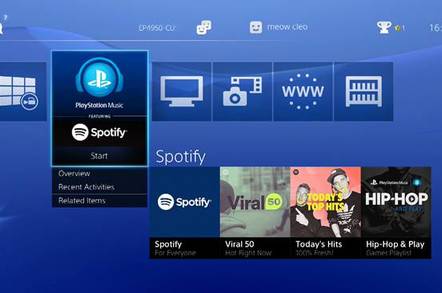 Spotify has reportedly raised $350m in a new round of funding that puts an $8bn valuation on the Swedish company.
The bulk of the money, according to CNBC citing "people familiar with the matter," came from clients of Goldman Sachs; the financial giant was hired to find sugar daddies for the website. The valuation puts the music streaming service at twice the capitalization of its nearest rival, Pandora.
Spotify offers monthly subscribers the ability to listen to any song in its vast library on demand, whereas Pandora is more like a radio station with songs picked for ever-changing playlists.
Spotify's last round of fundraising came in November 2013 when it raised $250m on a $4bn valuation. Prior to that, it raised $100m in November 2012.
Little is known about the company's finances, although details from its holding company in Luxembourg from 2013 showed that while it continues to lose money every year, its revenue are up significantly (74 per cent from 2012 to 2013) and at a far higher rate than its increased costs (losses went up 16 per cent in the same timeframe).
Spotify's subscriber numbers are increasing (up 39 per cent), as are the percentage of them paying for the service (from 22 to 25 per cent). Additionally, the amount of money it is paying to rights holders is going down as a percentage of income: 82.5 per cent in 2013 from 90.5 per cent in 2012.
In other words, Spotify is heading rapidly toward profitability and solid, sustainable financial growth.
Spotify has 60 million users of which 15 million of them pay for the service. However, its funding model, which uses a complex formula to decide how much of the subscription money goes to artists and record labels, has come under repeated attack for providing very little in real dollar terms.
That has resulted in a number of high-profile musicians including Taylor Swift and Radiohead refusing to allow their music to be made available on the service.
Last month, rapper Jay Z launched a rival service called Tidal that costs more than Spotify but promises to provide artists with more money as a result. Despite the bombastic launch, Tidal has not proved a hit so far, with many commentators pointing to the bad optics of multi-millionaire musicians complaining about how much they get paid.
Apple is also expected to enter the streaming music market this year following its acquisition of Beats Music. Apple offers a Pandora-style radio service through iTunes.
As to the accuracy of CNBC's story, we contacted both Goldman Sachs and Spotify asking for clarification. Goldman Sachs told us to talk to Spotify. Spotify has so far refused to comment. So, no denials, then. ®
Sponsored: How to get more from MicroStrategy by optimising your data stack