Brits send Star Wars X-wing fighter to the stratosphere
'F***wits from Romford' hoping for VIP tickets to The Force Awakens premiere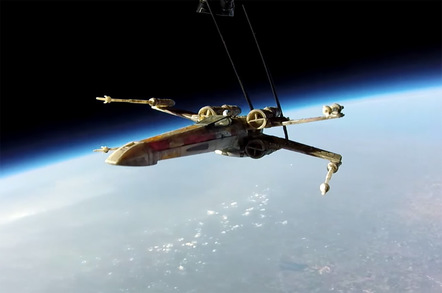 A couple of Brits have made a cheeky pitch for tickets to the premiere of forthcoming Star Wars flick The Force Awakens by sending a model X-wing fighter into the stratosphere.
Essex boys Matt Kingsnorth and Phil St. Pier, of Project Helium Tears (motto "For Essex, for Earth, for all mankind") hit 36,190m with their diminutive vehicle suspended under a high-altitude balloon, hoping to catch the eye of JJ Abrams.
While Abrams has yet to respond to the audacious pitch, the "2 f*wits from Romford" have attracted some well-deserved press attention.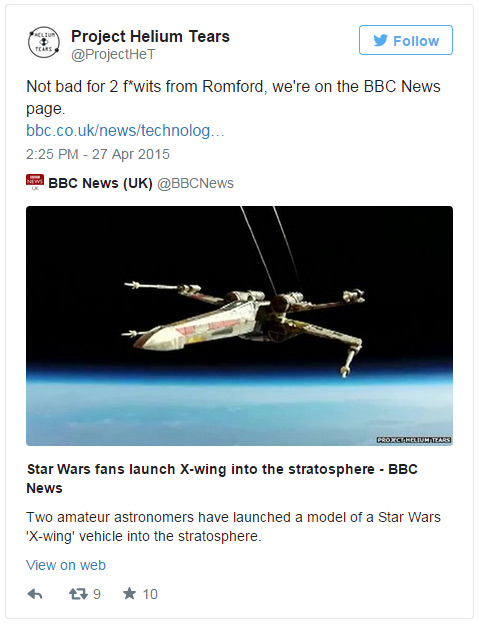 The BBC's interview with Kingsnorth can be found right here, and may the force of the blag be with him and his fellow Hollywood hopeful. ®
Bootnote
Thanks to reader Alastair Green for the heads-up.