Twitter's share price crashed 18% thanks to ONE LONE TWEET
Sneaky 'data science' bods guess URL, cause mayhem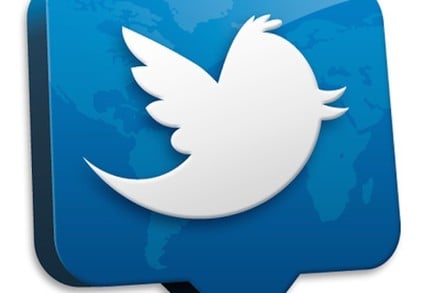 Financial analysts have reacted with comical dismay following less-than-forecast results from microblabber-content advertising website Twitter.
The outfit's monthly active users, at 302 million, were up 18 per cent year-on-year and 4.86 per cent quarter-on-quarter, prompting Landcolt Capital's Todd Schoenberger to tell Reuters "it looks like the user base is dropping".
Revenue came close to the kind of results that analysts call "catastrophic", rising a mere 74 per cent year-on-year to $436m when balls of best Wall Street crystal wanted $458m .
Net loss rose to $162m compared to the $132m net loss for the corresponding quarter last year (on $250m revenue).
The apocalyptic reception to Twitter's performance stems from three things: an over-enthusiastic $14bn IPO valuation that ballooned to $24bn in the first day of trading and created impossible growth demands; under-performance in some key product segments; and a moment of Internet stupidity that saw the earnings leak on a financial Twitter-bot ahead of time.
When New Jersey "data science" company Selerity guessed the URL the results would use (automating a behaviour similar to that which got Andrew "Weev" Auernheimer 41 months in the slammer, and exactly the behaviour that the New South Wales government thinks is hacking), it posted the following Tweet:
#BREAKING: Twitter $TWTR Q1 Revenue misses estimates, $436M vs. $456.52M expected

— Selerity (@Selerity) April 28, 2015
During the stream that followed Twitter's share price collapsed, leading to a trading halt, and Selerity had to defend itself against accusations of hacking:
Today's $TWTR earnings release was sourced from Twitter's Investor Relations website https://t.co/QD6138euja. No leak. No hack.

— Selerity (@Selerity) April 28, 2015
In the company's official announcement, CEO Dick Costolo attributed the under-performance to "lower-than-expected contribution from some of our newer direct response products".
These products – advertising sent as Tweets – aren't taking off as quickly as the Mad Men want them to.
Costolo hopes that his pact with Google's DoubleClick and the acquisition of TellApart will help him catch up with his company's absurd valuation. ®
Sponsored: Your Guide to Becoming Truly Data-Driven with Unrivalled Data Analytics Performance