HDS gets busy, finds itself in the VSP family way
High-end VSP G1000 gets a rackful of younger siblings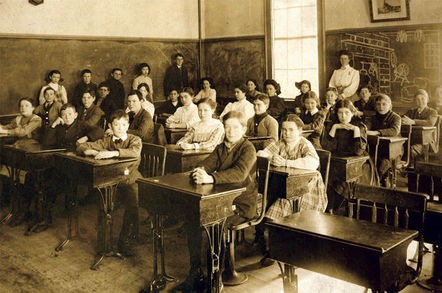 We've learnt that HDS' high-end VSP G1000 storage array is sprouting siblings, with G200, G400, G600 and G800 products popping up under the high-end G1000 in the line up.
The G1000 high-end system was announced 11 months ago, in May 2014. Now we have four more members which could be seen to be affecting the entry-level US 100 array family.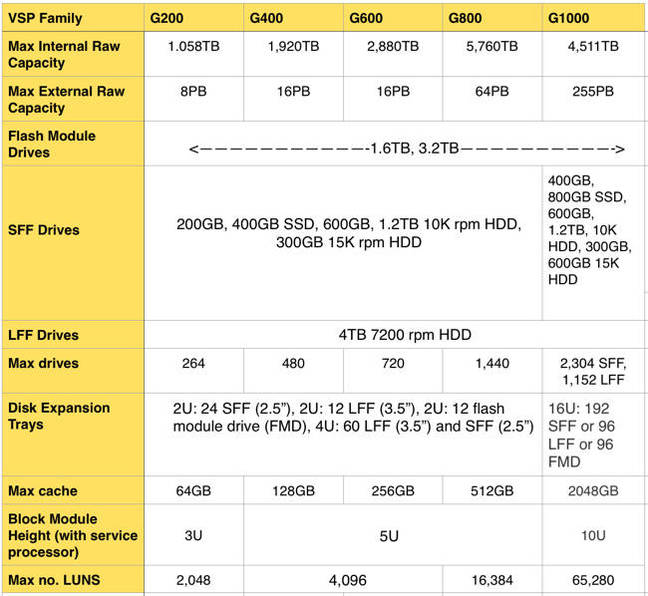 HDS VSP Gx00 family members.
There is a file module with a 3U enclosure height and 1-8 nodes per cluster, with 48GB of cache per node. The file system size is a 256TB single namespace pool and 128 filesystems are supported. There can be 1024 snapshots per file system and 1 million clones.
Supported protocols are NFS, SMB, FTP, iSCSI and HTTP to the cloud. There can be 4 x 8Gbit/s Fibre Channel and 4 x 10GbitE, 6 x 1GbitE ports/node.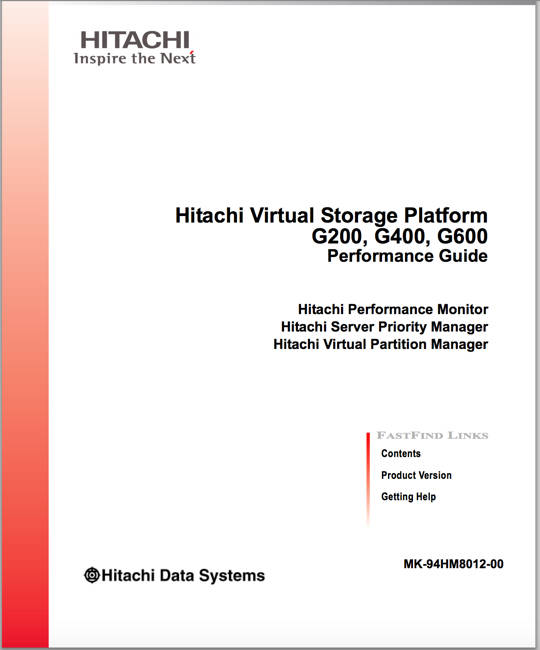 Get a G200/G400/G600 Performance Guide here (pdf). We have no pricing and availability info yet, although we understand the G200, G400 and G600 will be available soon, although we'll have to wait a while for the G800. ®