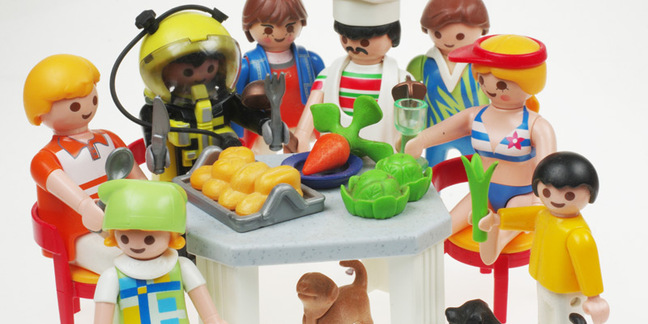 The El Reg Quid-A-Day Nosh Posse has attracted two last minute members for the 2015 Live Below the Line challenge, and we're delighted to welcome back on board 2014 participant Toby Sibley, who's joined by his better half Ros Griffin.
Readers who followed last year's budget nosh entertainment will recall that Toby survived on an estimated 780 calories per day, after which he immediately rushed off to tie the knot.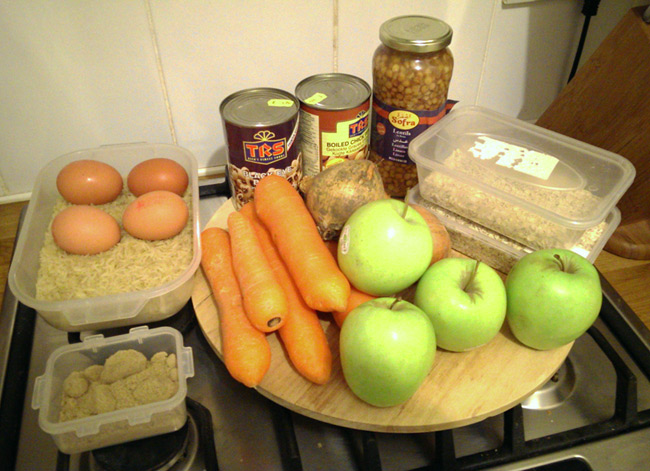 Toby's 2014 stash. Hmmmm ...
One of the tempting meals on offer was a "lentil and carrot surprise", of which Toby said: "The surprise bit was really missing for this meal."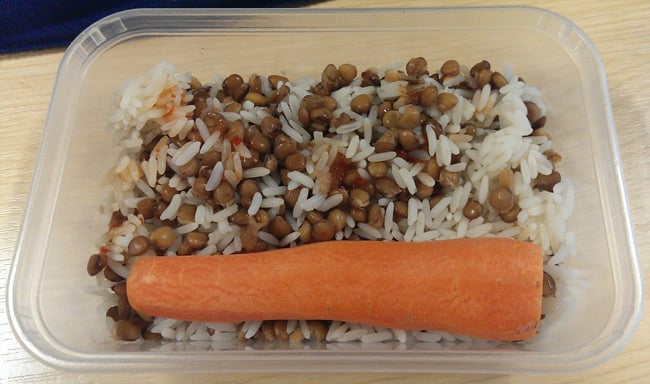 Lentil and carrot surprise – without the surprise
His sister-in-law nicely described it as "a delicately hand-peeled carrot, nestling on a melange of rice and lentilles vertes", and no doubt she'll be on hand to christen this year's meals with suitably inspirational titles.
Presumably, Ros's participation will enable the couple to formulate a slightly less debilitating menu, and they'll need a bit of energy in reserve come next Friday, when they're off to Paris to celebrate their wedding anniversary.
Accordingly, they're beginning the challenge today, a day ahead of the rest of the team. The other members of the Nosh Posse are as we speak preparing their ingredients for kick-off tomorrow, and we'll bring details on the individual lines of attack in due course.
All of this culinary tomfoolery is in aid of Malaria No More UK, and you can chip in a few quid to the cause right here. ®
Bootnote
A New York Daily News journo successfully completed the $29 Food Stamp Challenge last week, which proved the undoing of Gwyneth Paltrow.
Paltrow lasted just four days before succumbing to the temptations of chicken and licorice, attracting criticism that she really hadn't thought through her shopping list.
Sponsored: Webcast: Ransomware has gone nuclear