Value of European outsourcing deals plummets
Folk don't want to do mega deals these days, it seems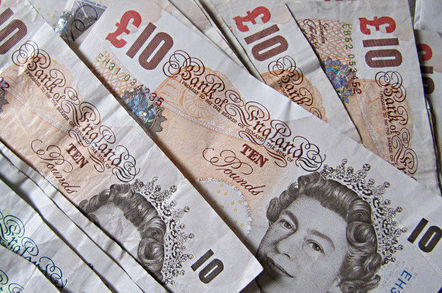 The number of mega outsourcing deals shrank by 25 per cent in Europe for the first quarter of 2015, with just 128 contracts, valued at €1.9 billion (£1.4 billion), according to outsourcing analysts Information Services Group (ISG).
David Howie, a partner at ISG, said the figures reflect a trend toward smaller deals, although "activity is still strong in the market," he added.
The company defines big deals as having an annual contract value of more than €4m (£3m).
The UK had its weakest first-quarter since 2010 clocking up a mere €600 million (£430 million), compared with more than €1 billion in the first quarter of 2014, said the report.
"Historical trends suggest that the upcoming general election may be affecting activity," said Howie.
However, under a separate analysis of business process outsourcing (BPO) deals, the UK public sector had the largest number of deals awarded in the world at €1.9 billion (£1.36 billion).
The financial services sector clocked up the largest amount of outsourcing deals, with the total value increasing by 120 per cent to €1 billion (£700 million).
John Keppel, partner at ISG, added: "The [European] market has had a slow start to 2015. Whilst there were some positive results, specifically in [Germany, Austria and Switzerland], and in the financial services sector, these were not enough to counterbalance declines in other, established markets such as the UK, France and the Nordics."
Despite an overall decline in the value of contracts, outsourcers still bagged a number of big wins for the quarter. For example, HP's 10-year, multi-billion dollar global win with Deutsche Bank in February.
However, last year IBM outpaced HP in the number of deals it hoovered up, according to TechMarketView. These included a $1 billion (£644 million) deal with German airline Lufthansa, a win with global comms company WPP for $1.25 billion (£800 million), and undisclosed deals thought to be worth more than £500 million with media Thomson Reuters and Dutch bank ABN AMRO. ®