Dell expands open networking program with new switches
IP Infusion joins Round Rock's not-quite-white-box switching plan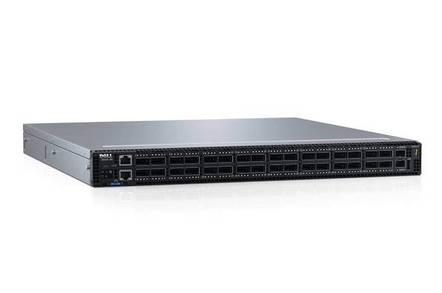 Dell has celebrated the first birthday of its open networking program by launching more products.
The program is part of Dell's take on software-defined networking with its core idea being that punters might want to buy kit running an operating system other than that devised by its maker. This arrangement differs from white box switches largely because Dell will happily support the switch even if it didn't write the software running on it.
At launch time Cumulus and BigSwitch signed up. As of Thursday, IP Infusion has also clambered aboard.
There's also new open switches. The flagship Z9100-ON is a 1U beast packing 32 ports of 100GbE, 64 ports of 40GbE, 64 ports of 50GbE, 128 ports of 10GbE, or 128 ports of 25GbE. We're also introducing two additional open networking switches, the S3048-ON and the S4048-ON, providing 1/10/40GbE.
Those with lesser requirements may wish to consider the new S3048-ON or S4048-ON, both top-of-rack switches capable of handling 1/10/40GbE traffic.
A couple of weeks back, a Dell executive told us that it had signed up a whole 30 customers for Cumulus-on-open switches. Dell quickly reassured us the number was more like 125 (and that the exec wasn't up to speed). Cumulus also got in touch to say it has "paying customers in the hundreds" and is adding "a handful of net new customers per week." So clearly there's some demand for this open switch stuff.
World+dog assumes that network operators are going software-defined and open switches are Dell's lash at the market. If nothing else, expanding its range of open kit signals that Dell is willing to keep plugging away while the mainstream market catches up to its vision. ®
Sponsored: Minds Mastering Machines - Call for papers now open