China tackles vital strippers-at-funeral problem
Only one stiff allowed per service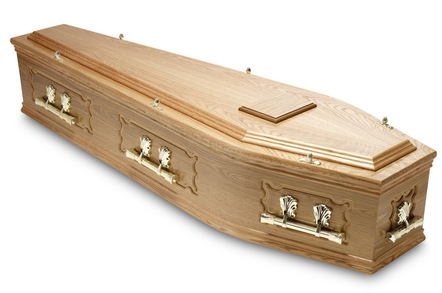 The Chinese Ministry of Culture has announced that the government will begin working with the police to clamp down on families hiring strippers for funerals in order to increase in size (dare we say 'arouse') mourner attendance figures.
In a statement on Thursday, the ministry stiffs said they would be paying close attention to obscene performances in the eastern province of Jiangsu, as well as in Handan, with the intention of shutting them down.
Pictures are circulating on Chinese social media, and increasingly western social media too, showing a dancer removing her bra for mourners, among whom, presumably, are the actual grieving families.
Six erotic dancers had been hired to appear at the funeral of an elderly resident of Handan earlier this year. Investigators into the incident found their performance to be in violation of public security regulations.
The person "responsible for the performers" was held in administrative custody for more than two weeks, and fined the equivalent of £7,550. The Chinese government has condemned the activities for "corrupting the social atmosphere".
A stripper in a funeral, Xingtai, Hebei, China. pic.twitter.com/y6iFLujqmh

— Chinese humor (@OKtec) March 25, 2015
The Wall Street Journal reports that the government has been trying to fight the funeral stripper phenomenon for almost ten years.
"In 2006, the state-run broadcaster China Central Television's leading investigative news show Jiaodian Fangtan aired an exposé on the practice of scantily clad women making appearances at memorial services in Donghai in eastern China's Jiangsu province."
China Central Television, the acronym for which is the chortle-worthy CCTV, discovered a rich economy of funeral performance troupes flogging their wares all across the Donghai county.
"These troupes only care about money," claimed the CCTV report", adding as for "whether it's legal, or proper, or what effect it has on local customs, they don't think much about [that]." ®
Sponsored: Detecting cyber attacks as a small to medium business