Singapore's PM personally programmed C++ Suduko-solver
Sorry I haven't coded lately, says Lee Hsien Loong, but when I retire I'll learn Haskell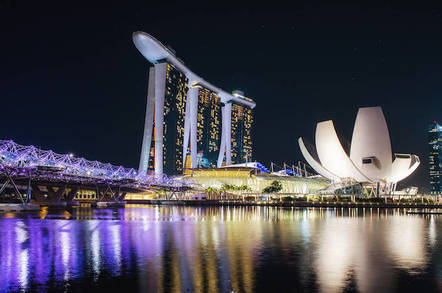 Lots of politicians talk about the importance of wielding technology, but Singaporean prime minister Lee Hsien Loong has just put his money where his mouth is by revealing he's upset that he doesn't have time to code stuff any more.
The PM did so in a speech outlining the city-state's many and enviable innovation. Along the way he explained that the minister in charge of Singapore's Smart Nation Programme Office, Vivian Balakrishnan, "... used to be an eye surgeon but since he does not get to operate on eyes nowadays, he dabbles in building simple robots, assembling watches, wireless devices and programming apps."
Loong said he envies Balakrishnan his coding time. "The last programme I wrote was a Sudoku solver in C++ several years ago, so I'm out of date."
But Loong already has his eyes on a personal skills upgrade: one of his two MIT-educated kids recently gave him a book on the Haskell programming language, and the PM says "one day that will be my retirement reading."
Loong's speech outlined an agenda to see Singapore create a technology-driven economy to rank with that of Silicon Valley or Israel. That plan will seek innovation in aged care, transportation, open data and security. ®
Sponsored: What next after Netezza?