VMware's growth plans are ripening nicely
Q1 results look rosy, other than for that pesky US dollar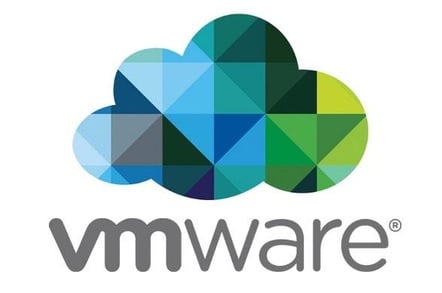 VMware's posted another set of good-looking numbers, with the company's first quarter results for 2015 exceeding expectations.
The company hauled US$1.51bn through the door in the year's first three months and produced non-GAAP net income of $196m. The first number is an 11 per cent improvement on 2014's first quarter, but income was off one percent compared to last year.
VMware's quite pleased with itself, for a few reasons. One is that its "No Naked vSphere" push to sell more management kit to run alongside its flagship product is working. Management software adoption has now reached 15 per cent of the VMware customer base, leaving lots of growth opportunities. The company says its virtual storage array, VSAN, did particularly well with vSphere users.
Hybrid cloud and software-as-a-service now provides more than six per cent of Virtzilla's revenue, with growth at over 100 per cent. Hybrid cloud cash includes vCloud Air, partners' versions of that cloud and software-as-a-service including AirWatch.
End-user computing revenue rose for a sixth straight quarter, as one would expect seeing VMware slurped AirWatch.
Licence sales remain strong and new licence agreements accounted for more than half of such sales.
Germany and Japan were standouts for the company, but fluctuating exchange rates are giving VMware the gyp: all of its numbers have been given the "constant currency" treatment so that it's possible to compare apples with apples despite several currencies becoming lemons in the last year.
CFO, Co-COO and executive veep Jonathan Chadwick reckons the company will produce "total revenues for 2015 to be between $6.570 billion and $6.690 billion, or up 9% to 11% year-over-year. On a constant currency basis, this will be up 12% to 14% year-over-year."
During the Q&A following the formal portion of the earnings call, Rick Sherlund of Nomura Securities International asked whether VMware's worried about the US government walking away from a $1.6bn deal. VMware president and co-COO Carl Eschenbach didn't answer directly, but did say the company is doing well with the US government and that the agencies who were party to the mega-deal may well still decide to shop with Virtzilla. Eschenbach added that no single deal alters VMware's guidance.
Eschenbach also declared himself satisfied with momentum for NSX,which was included in eight of the company's ten biggest licence sales in this quarter. vCloud Air and AirWatch are meeting expectations, with the latter said to be "paying off in spades".
A solid quarter, then, for a time of year in which Virtzilla does not produce its best numbers.
VMware doesn't think it deserves comparison with Amazon Web Services (AWS), arguing they're in different cloud markets. Amazon will on Friday for the first time reveal AWS' revenues. If they are colossal, perhaps Virtzilla's hybrid cloud strategy will look less rosy. For today, at least, VMware has a fine set of numbers to share with the world. ®
Sponsored: Minds Mastering Machines - Call for papers now open