Teradata bulks up its universe, joins data warehouse to data lake
Company prepares for new products, new Labs president, wet ankles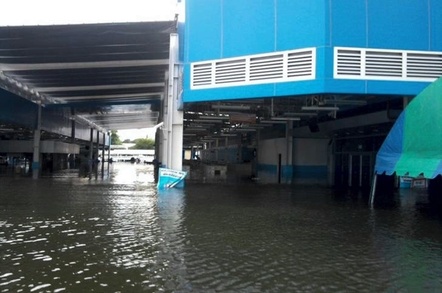 Teradata is widening the use of its data warehouse and analytics by orchestrating access to more data silos and logically combining them, joining data lakes to data warehouses, so to speak.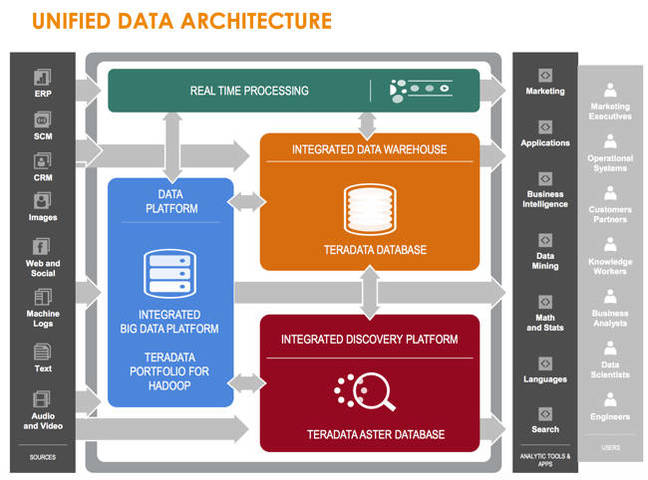 This is all part of Teradata's Unified Data Architecture push
Teradata is the leading data warehouse supplier and is integrating its offering with newer Big Data/Hadoop facilities to grow its business by enabling its data warehouse/business intelligence customers to swim in data lakes, so to speak.
Its growth curve has become less steep, but it us still growing, as the general Big Data shift (or addition) takes place: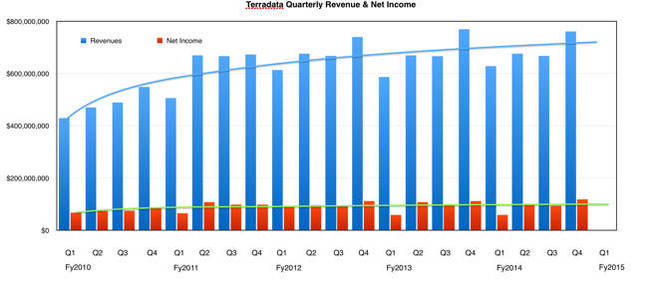 Q1 2015 results are awaited... quite eagerly. Log trend lines have been added
QueryGrid
Teradata's self-service QueryGrid can orchestrate queries across more analytics engines and data silos. It is adding additional QueryGrid connectors for;
Teradata-to-MapR
Teradata-to-Cloudera Distribution for Hadoop
Aster-to-Cloudera Distribution for Hadoop
Availability of Teradata-to-Teradata
Enhancements for existing Teradata-to-Hortonworks Data Platform
This means users can use a single query language for more queries and don't have to skill up with a new one for a new analytics engine to access a new silo. Nor do they have to have data moved from one silo which they can't access to one which they can. It all makes for faster query processing.
Teradata says the benefit of combining data and analytics from disparate platforms – whether proprietary or open source – spans all vertical markets and data sources. The message here is 'don't federate silos, orchestrate access to them instead through a single interface'.
Software-defined data warehouse
The company is launching a software-defined data warehouse, saying customers can "consolidate multiple data warehouses into one system without sacrificing security or service level performance."
This is an enhancement to its Teradata Database. A second enhancement is the provision of Secure Zones, "which separates data and groups of users for each entity, with secure boundaries between them". This helps customers comply with privacy regulations that restrict the geographical movement of data.
Teradata says these features provide:
Multi-tenant deployment to separately manage data and users from multiple business units or organisations
Business–to-business analytic services to simplify the hosting and managing of business–to-business analytic services for partners of Teradata customers
Data mart consolidation, which "provides a simpler way for users to gain an enterprise view of the data, while continuing to segregate the data, users, applications and workloads from each data mart", with no need for data extraction, transform and load (ETL)
Production analytic sandboxes or self-service data labs without data duplication or the creation of new silos