El Reg assembles mighty Quid-A-Day Nosh Posse
11 on board for Live Below the Line challenge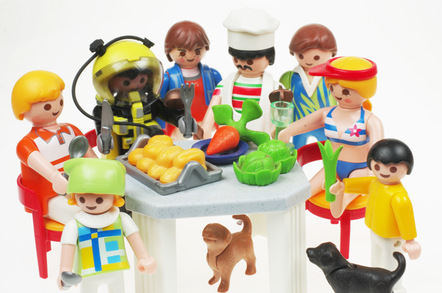 El Reg's participation next week in the 2015 Live Below the Line challenge – to survive for five days on one pound a day for food – is set to be more entertaining than ever as we've assembled a mighty Quid-A-Day Nosh Posse featuring no fewer than 11 brave souls.
I first did the challenge back in 2013, in support of Malaria No More UK.
Last year I was joined by readers Toby Sibley and Chris Winpenny, as well as Low Orbit Helium Assisted Navigator (LOHAN) chap Neil Barnes, along with his missus Anita Wegner.
For the latest foray into semi-starvation, Anita and Neil are splendidly back on board, and joined by newbies Nathan Dennis, Richard Jacob (plus his wife and two kids), Simon Weston and Chris Wilkinson. We're sure readers will raise the traditional foaming tankard of ale to the entire team.
Over at SPB headquarters, meanwhile, I'm tackling the challenge with my nephew Matthew Haines. Our combined budgets should help add some variety to my traditional "never mind the quality, feel the width" approach of sheer chickpea and rice bulk.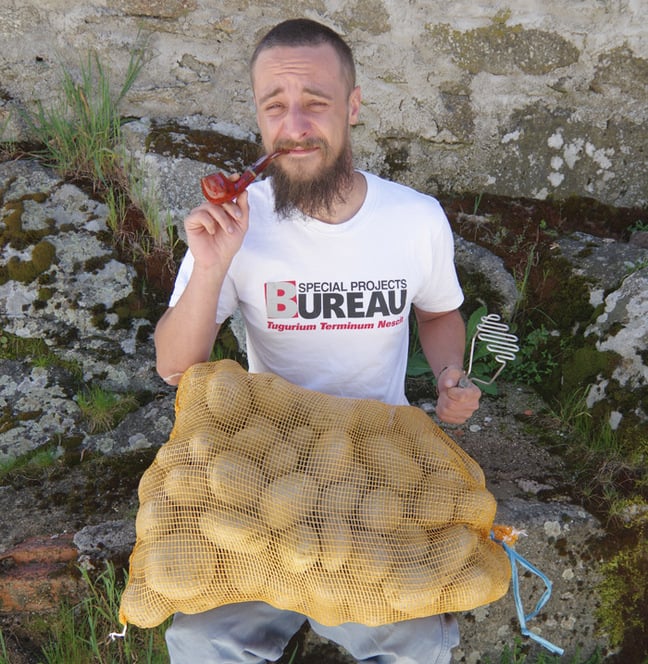 Would sir like some potatoes with that?
Having said that, we've decided to go for the line of least resistance and simply throw a load of potatoes into the mix. Check out the above bumper €8 sack, a percentage of which will be fuelling us next week.
Of course, there's more than one way to skin a cat – and if we catch a stray while out foraging we'll let you know our preferred method.
On a less feline note, Anita and Neil, for example, favour a more scientific approach than simply throwing a load of cheap nosh into one big cauldron. As a result, their diet last year was considerably more varied and balanced, highlights being feijão com arroz and a cheeky rhubarb pudding.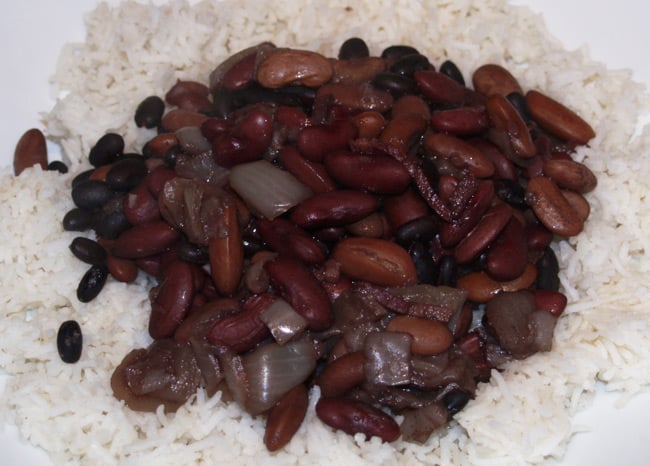 Feijão com arroz, aka beans and rice, from Neil and Anita's menu last year
True to form, after mulling it over Anita and Neil have put together this five-day dinner menu:
Spaghetti with tomato sauce
Fried Camembert with salad
Spicy potatoes
Bacon and lentils
Cheese and onion pasty
Neil noted: "That's plus the usual toast and muesli for breakfast and a jam sarnie (for me) and small salad (for Anita) for lunch, and some apples and bananas... there's loads of rhubarb in the garden so there could be a pudding again too. Will be more precise when I get to the shop this weekend. It may be necessary to modify..."
If that all sounds highly ambitious on the budget, Neil's a bit of a dab hand at this kind of malarkey. Check out his "Food For a Tenner a Week" cookbook (ePub format right here), the sales of which are also raising cash for Malaria No More UK.
Sponsored: Detecting cyber attacks as a small to medium business