Cloud-engorged SAP's profits nosedive by a QUARTER
Look, look, cloudy growth, babbles company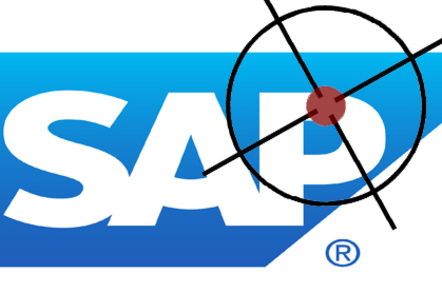 Profit plunged by 23 per cent to €413m (£296m) at Teutonic wannabe cloud-purveyor SAP for its first quarter as the company attempts to move away from its traditional on-premise software products.
Revenue increased 22 per cent to €4.5bn (£3.2bn), compared with the same period last year.
Cloud subscriptions and support revenue more than doubled, being up by 131 per cent to €503m from €219m last year. New cloud bookings increased by 121 per cent in the first quarter to €120m (£86m), SAP said.
In February the company launched a redesign of its core Business Suite software, S/4HANA. The company said it has more than 370 S/4HANA users so far.
Bill McDermott, chief executive of SAP, said: "We are pleased to report triple-digit growth in both cloud and our business network segment which started on a high note."
He added: "SAP S/4HANA saw robust early traction and is catalyzing momentum across SAP."
In September SAP snapped up Concur Technologies for $8.3bn (£6bn).
Lee Prout, senior analyst at analyst house Megabuyte, said the company's acquisitions boosted the increase in cloud subscription and support revenues, but added organic growth was also strong at 64 per cent, driven by SAP's in-memory HANA platform.
He said: "SAP's transition to the cloud is clearly having a short term impact on margins, although investors appear to have quickly brushed this aside with the company's shares up 25 per cent over the last three months to €69.14 (£49.6m)." ®