IBM: We've got the shiny new kit. Now we need to polish the sales teams
Told you so: Big Blue finally comes clean on its January restructure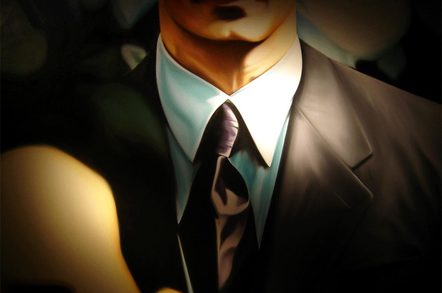 IBM has finally gone public with some details of the company-wide restructure it initiated months ago to help stop the rot.
As exclusively revealed in January, Big Blue struck off the old world silos of hardware, software and services, instead opting to go to market with units including Systems, GTS, Commerce, Security and Watson.
The Armonk-based outfit kept schtum about the overhaul at the time, but opened up a little last night when discussing calendar Q1 financials that saw it report a revenue decline for the 12th straight quarter.
"You saw early in January we reformulated some of our business units to more directly engage with clients [in] the way they consume [technology]. So we have IBM Analytics, we have IBM Commerce, and we have IBM Security," said CFO Martin Schroeter.
A division for the Internet of Stuff is a more recent addition that builds on the work of the Smarter Planet and Smarter Cities initiatives, as is IBM Healthcare, which was based on acquisitions and partnerships – including one with Apple.
"The transformation continues at a very rapid pace… necessary for us to maintain our leadership in enterprise IT," claimed Schroeter.
Results from these efforts have yet to show up in the numbers. System Hardware did well on the back of System z sales, but remove System z from the equation and the rest of System Hardware declined two per cent; a point highlighted by an analyst.
The strategic imperatives – cloud, analytics, social and mobile – grew by healthy double digits (up 75 per cent, 20 per cent, over 40 per cent and by four times respectively).
The company wants CAMSS – cloud, analytics, mobile, social and security – to generate $40bn in yearly revenues by 2018. They turned over $25bn in 2014. It is shifting $4bn in investments to these areas.
IBM exited Q1 with an annual as-a-service run rate of $3.8bn, up $1.5bn on 2014. The "bulk of that growth was organic" said the chief beanie.
All this indicates, however, that IBM core services and software-based operations are performing worse. These areas account for 90 per cent of IBM's gross margin profile and these deteriorated more markedly, even when restructuring costs were discounted.
Schroeter said these core operations showed a single digit decline that is "similar" to the market average.
The challenge for IBM and traditional rivals is to replace declining revenues from its classic businesses with those from the new world and this will not happen overnight. Just ask HP CEO Meg Whitman. ®
Sponsored: Minds Mastering Machines - Call for papers now open