You! GOOGLE! HAND OVER the special SAUCE, says Senate (of France)
AND put links to 3 competitors on homepage – or we'll pout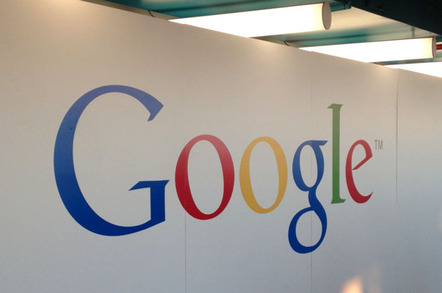 Google's European woes continued on Thursday as the French senate voted to force the search monster to expose its algorithm and highlight rivals on its welcome page.
The amendment, proposed by Catherine Morin-Desailly, which would force Google to offer at least three competing search engines on its homepage and explain how search results are arrived at, was adopted by a large majority.
Meanwhile on Wednesday the European Commission finally decided to open anti-trust proceedings against the Chocolate Factory for abusing its dominant position by referring users to its own shopping services in search results.
French senators are worried that given the dominance of Google – it represents 90 per cent of the search market in Europe – it has become the de facto gatekeeper of the internet in Europe. As well as the requirement to offer alternative search engines, the amendment to the so-called Macron law echoes the Commission and insists that a search engine must operate in a "fair and non-discriminatory manner, without favouring its own services or those of any other entity with which it has a legal relationship."
It also wants Google (or any other search engine) to inform users of how rankings are decided – in other words, "show us your algorithm".
"The classification of results by a search engine affects the visibility of information on the internet and hence the attention of the user," says the text, before adding that users "tend to have an unreasonable confidence in the results of the algorithms as objective and infallible", despite having nothing to compare them to or in-depth knowledge about how they are generated.
The bill also envisions sanctions in the case of any breach to be imposed by ARCEP, the French electronic communications regulatory authority.
The vote will be seen as more of a political statement by the French higher house than a real attempt to change the law, as it is unlikely to be enforceable. Getting Google to hand over the keys to the kingdom will take more than some upset French senators. ®