G Cloud 6? No, not for us, say hundreds of suppliers
Over 400 quit when the fifth iteration ended. Here's WHY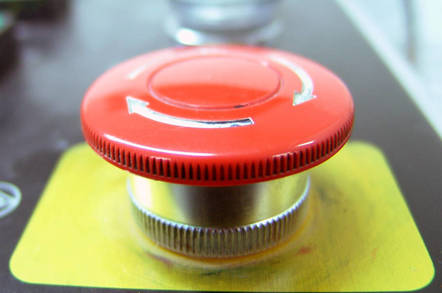 Government Digital Services witnessed an exodus of suppliers – both big and small – when it ushered in the sixth iteration of G Cloud, The Channel can reveal.
Analysis shows 435 of the 999 suppliers on the previous version decided the effort of resubmitting their company and service details to reapply for inclusion simply wasn't worth the potential returns.
As revealed by us in February, just weeks after G Cloud 6 was launched, only 455 suppliers had transacted any business via the web-based catalogue of services in the three years since it went live.
As of February, £431m had been spent by public sector, mainly central government and mainly in Lot 4, which largely covers consulting, not technology products sold as a service.
The names to drop out included Azzurri Communications, CCS Media, Redstor, Cobweb Solutions, Jigsaw Systems, Six Degrees, Tata Consultancy Services, Intrinsic Technology and NCC Group.
Some of the bigger vendors and outsourcing firms not wanting to participate any longer included Virgin Media Business, Hitachi Solutions Europe and Tata Consultancy Services.
El Chan understands GDS changed processes, so that suppliers were not able to roll over existing information on their company and services from G Cloud 5 to 6.
Some decided the returns they were seeing didn't justify the admin, sources tell us, and some may have missed the deadline for filing the information.
"Getting suppliers to join G Cloud is relatively easy, but getting them to stay on it and win business is not," one GDS insider told us.
A total of 2,600 suppliers have engaged with G Cloud since launch, but only some 1,453 firms signed up for the sixth version.
The original concept of G Cloud was to make government procure differently, with shorter contracts and cloud-based services that are supposedly more flexible and can involve more SME participation. It was a framework and not simply a marketplace.
Part of the problem has been the execution; too few resources were put behind it and currently there are no dedicated G Cloud heads in GDS that are driving sales or improving the back-end engine. All of the original team has left government.
Awareness of G Cloud was also an issue at the start, and despite bi-monthly boot camps as part of a brand-building campaign, too few departments outside of central government are using the catalogue.
The pace of transactions is going up, surpassing the £500m mark this month, but it remains a very small fraction of the billions spent on technology each year by the public sector. ®